A Guide to Cyber Security For Children
Today's children are online more than any previous generation. The recent pandemic pushed this even further as lockdowns meant children could only learn and keep in touch with their friends through the internet. With mobile devices making online access easier, cyber security for children has never been more important.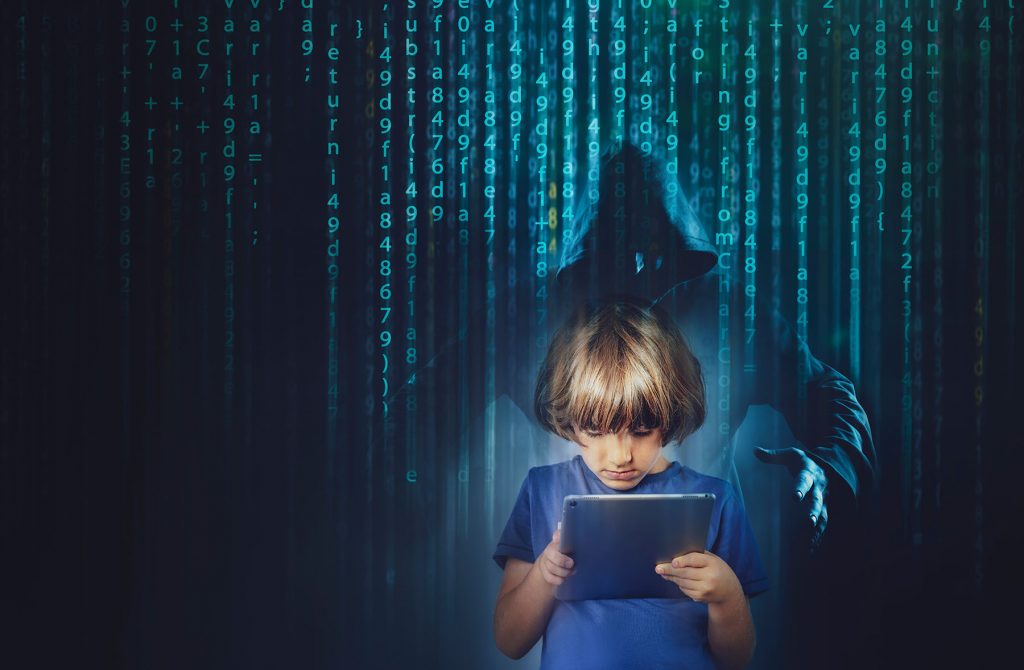 73% of teenagers can't imagine life without a smartphone, with more than half taking their phone to bed. Whether it's browsing the internet, social networking, video games or educational sites, our kids are far more tech-savvy than we ever were. It's not just mobile devices either; even our humble TV is a medium for online digital content.
Whilst it's great that your children are 'au fait' with the digital world, setting them up for a better future, there is a worrying by-product of this – cyber crime. The National Crime Agency (NCA) reported that according to their National Cyber Crime Unit, there was a 107% increase in reported incidents in 2020.
In addition, there were more cyber crime victims in the UK in 2021 than in any other country, a 40% increase compared to 8% globally.
With cyber crime an ever-present threat, what can you do to protect your children from becoming victims when they are online? In this cyber security guide, we explain the actions you can take as a parent, as well as cyber security initiatives to teach children about the risks of being online.
The online threats kids face today
Recent research by Kaspersky revealed that 37% of children have experienced some form of cyber crime, including bullying, inappropriate content and financial threats.
Kids today are exposed to multiple online threats that parents need to be aware of:
Cyberbullying (bullying online)
Offensive images and messages
Strangers who 'groom' young children
Identity theft
 Invasion of privacy
In most cases, it's not the actual websites that present the threats; they are just the carrier for cyber crime. That said, there are calls for social media sites to do more to prevent children from being at risk.
This is why cyber security for children is so important. Being more cyber-aware ensures you are able to educate your children with the right cyber security practices to protect them, and yourself, online.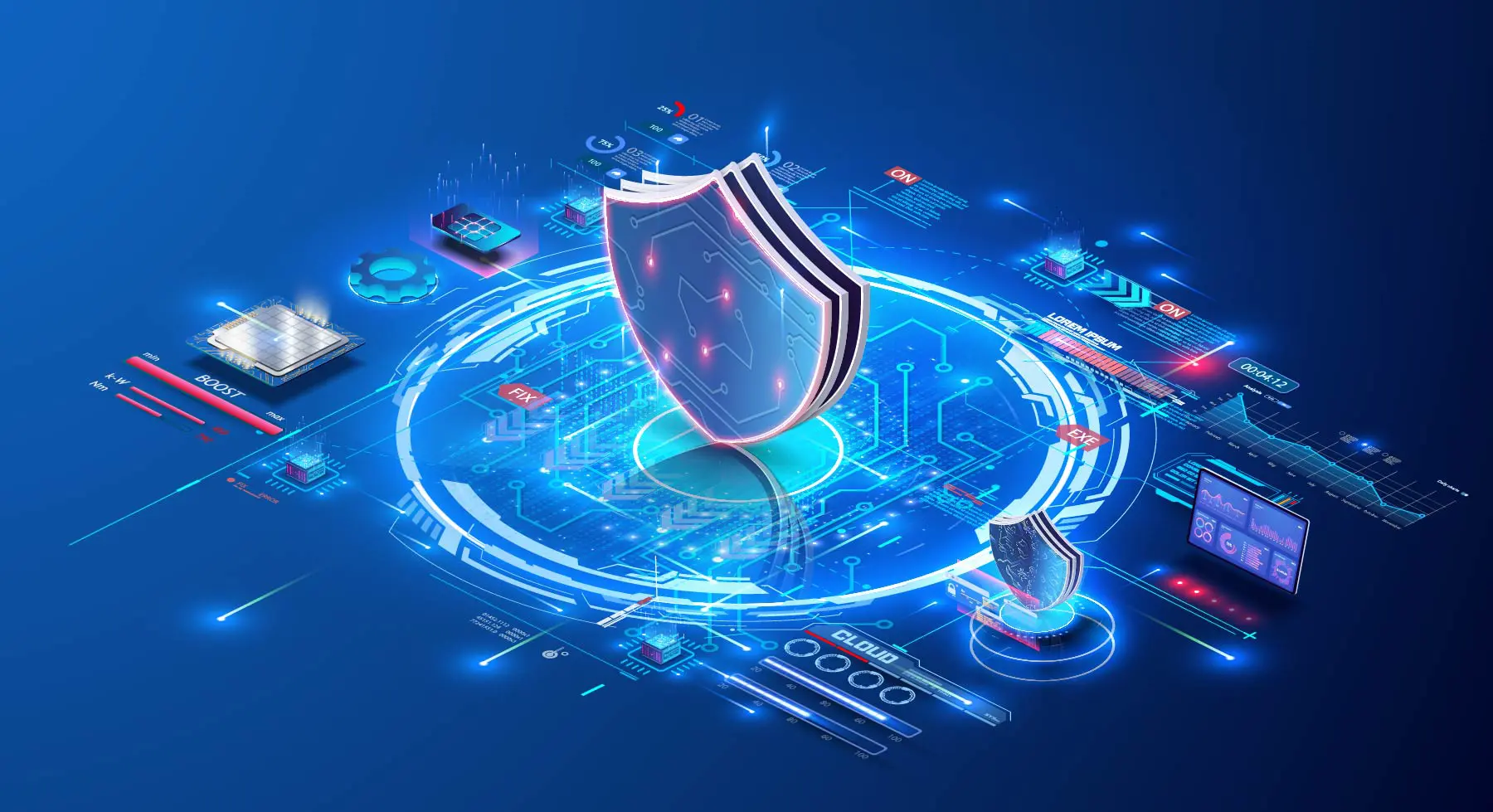 What is cyber security for children?
Cyber security is an all-encompassing term that describes a set of security functions. They are designed to protect not only the devices we use – computers, tablets, smartphones, TVs – but also to protect us when accessing online services and websites.
Kaspersky's research revealed some damning statistics about kids online:
44% of children between the ages of 8 and 16 years are constantly online, predominantly on social media and entertainment apps.
40% of children reveal information online that is of a sensitive nature, including their home address.
A third of young people will lie online about their age.
As a parent, one of the biggest challenges is balancing the benefits of learning about technology to develop their digital skills with protecting them from the array of online threats.
Simply banning them from the internet isn't necessarily the right approach. Educating them about the do's and don'ts of online activity, making them aware of the dangers and teaching them how to avoid becoming a victim of cyber-crime, will allow children to use the internet safely.
In February 2022, the Government launched a new online learning platform, Cyber Explorers. This is designed to teach cyber skills to thousands of children in schools across the UK. It is aimed at 11 to 14 year olds and will help them learn essential digital skills.
Cyber security for children at home
It's hard to keep an eye on what your children are doing online 24/7. There's also the need to respect their privacy and show them trust. But it's hard to do that when the Internet Watch Foundation (IWF), which works to get abusive content removed from the internet, report that they investigated an astounding 361,000 cases of suspected criminal material in 2021 alone.
The pandemic lockdowns forcing children to learn from home via the internet didn't help matters. When in school, institutions have implemented a variety of online cyber security protocols for students using computers. They can also reduce the amount of time spent on mobile devices, which naturally reduces the impact of potential cyber crime. This is difficult to control in a remote environment.
There has to come a time early in a child's life when a parent needs to have a conversation with them about protecting themselves when online. There are four key areas that need to be discussed:
Being safe on mobile devices: This includes not downloading apps unless they are genuine, disabling Bluetooth and avoiding public Wi-Fi networks.
Being safe when using social media platforms and chat rooms: This includes not connecting with or befriending people they don't know, limiting how much personal and/or sensitive information is being posted, and being aware of cyber bullies or online stalkers – any interactions that feel uncomfortable should be stopped and reported.
Being safe when using computers and laptops: This includes not clicking on links that they don't recognise, not opening emails from people they don't know and getting a camera cover for webcams – cyber criminals can illegally access a computer via the webcam, remotely activate it and watch your child's every move.
Being safe when gaming on consoles: This includes desktop computers and mobiles. Setting strong passwords, only downloading games from legitimate websites, not sharing personal information on gaming sites or using gamertags and other profile information will protect your child's privacy and minimise the risk of attack.
The National Cyber Security Centre (NCSC) together with Internet Matters has provided a wide range of cyber security guidance and support to help parents make their family's home a safe place when online.
Last year, they launched CyberSprinters to give 7 to 11 year olds an online game and resources they can do with parents. There are a variety of puzzles and crosswords, as well as interactive stories that teach them the basics of cyber security in a fun and engaging way. Much of the focus is on becoming cyber aware, including:
Why it's important to have a separate, strong password for each of their online accounts, such as email, social media platforms and gaming.
Using three random words and symbols to create passwords.
 How to turn on two-step verification.
How to save passwords in the browser.
Why it's vital to keep devices updated by installing the latest software updates, and the importance of backing-up their data.
Cyber security tips for kids
Protecting your children at home when they are online is a challenge for any parent. But there are several things you can do to make sure they are safe.
Be aware of the social media sites your children are using
There are so many different social media sites out there these days but not all of them are suitable for use by children.
For example, Facebook has a minimum age limit of 13 years, and WhatsApp has a minimum age limit of 16 years. Check the sites they are using for age requirements and then decide if you're happy for them to view that type of content. It's also a good idea to ask your children to befriend you (connect with you) on their social media platforms.
This helps you to monitor the pictures and comments they are posting, as well as the content they are receiving. If you're not sure, the NSPCC has a guide to social media sites that you will find useful called NetAware.
Set parental controls on computers and TVs
Parental controls are one of the most effective measures when considering cyber security for children. Most computers, TVs and other internet-connected devices in the home have the facility to set these up. They restrict access and will stop your children from being able to view content that is not suitable for them.
PINs can also be used with any on-demand or catch-up services you use, too. Internet Matters has a useful Guide to Parental Controls which will provide more information on how to set up your devices at home.
Encourage the use of child-friendly search engines
Search engines have safe search settings so make sure they are turned on. In addition, there are also child-friendly search engines that are much safer for kids to use. They include educational search engine Topmarks.
Make sure they are only playing games that are suitable for their age
Kids love gaming but in the UK, all games must be age-rated, and for good reason. So, check the games they are playing online and make sure they are suitable for the age of your children.
Check the settings they are using on their devices
It's worth checking your children's devices and the apps, as well as the settings, they have activated.
Make sure any gaming apps they've downloaded are completely genuine
Check they are using the child-friendly versions of the major social media apps
Do they have the privacy settings switched on and if not, make sure they are
Also look at their Bluetooth, public Wi-Fi, camera/chat access and GPS location settings – these settings are often activated as a default but can be easily hacked by cyber-criminals.
Check the apps installed on their mobile devices
Apps are a primary target for cyber criminals. Apps that might appear completely harmless may be used in an attack.
In fact, North Yorkshire Police identified ten different apps where they believe child grooming has happened. They include Whisper, Calculator %, Omegle, Ask.fm, Wishbone, Kik Messaging and Instagram.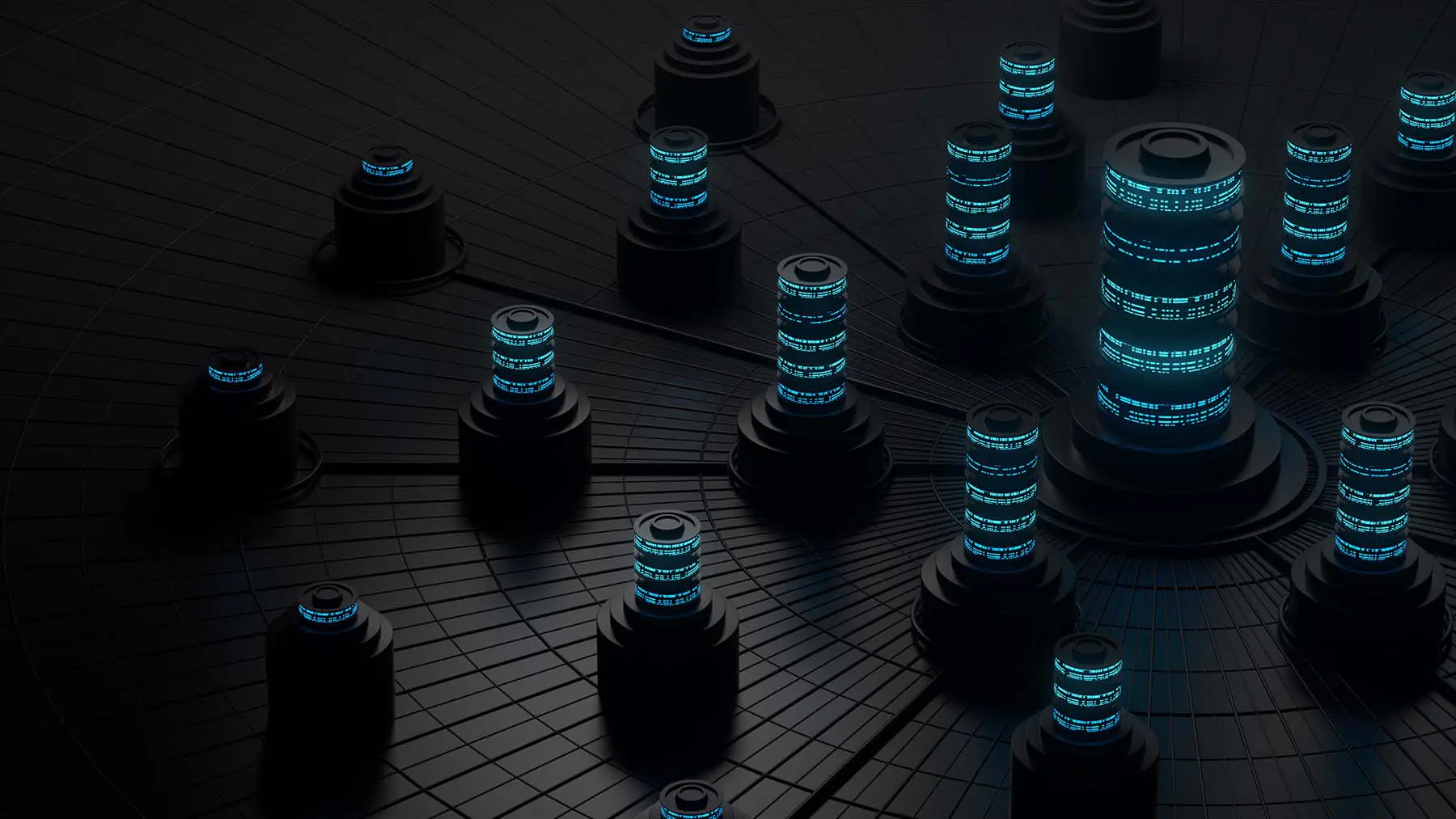 The importance of cyber security for children
In an online world, cyber security for children is critical. Parents play a large part in keeping their kids safe online, so talk to your children about using the internet safely. Whether you are discussing which social media sites they can or can't use, games/apps they are allowed to access, or the parental controls you have set up, it's always better to be completely open and honest. Explain the dangers that are present online, how they could be adversely affected and the reasons why cyber security is so important.
The more cyber security aware you and your children are, the safer they will be online.