Does Cloud Computing Benefit Modern Businesses?
Investing in the cloud has given enterprising businesses a competitive edge, helping them become more agile and adaptable. But, with ever-present issues such as cost and security, does cloud computing benefit modern businesses?
Business in the cloud
Globalisation, faster internet and improved technology have changed the business landscape dramatically in recent years. As you can see in our Cloud Computing Statistics page, businesses are now more interconnected than ever, leading to a new era of competition.
Cloud solutions allow businesses to scale up or down quickly without incurring the high costs associated with traditional IT infrastructure.
Cloud computing services and private clouds
Most businesses that invest in cloud services will use public clouds. These are substantial cloud networks maintained by companies like Microsoft and Google.
Some businesses opt for private clouds maintained internally or by a third-party provider.
Businesses can also choose to use a hybrid cloud solution, a mix of public and private clouds.
Why is cloud storage becoming more popular?
Cloud computing benefits have led to a rapid increase in its adoption by businesses of all sizes. Cloud storage is now one of the fastest-growing areas of IT, with more enterprises migrating their data and applications to the cloud each year.
Why is cloud storage good?
Increased flexibility and scalability
This flexibility is essential for businesses looking to remain competitive in today's global market.
In addition, the cloud makes it possible for businesses to quickly adapt to changes in technology, without having to make significant investments in new hardware and software.
Reduced capital expenditure
By moving to the cloud, businesses can reduce their capital expenditure on IT infrastructure. They no longer need to invest in costly hardware and software upgrades.
Instead, they can simply subscribe to the cloud services they need and only pay for their use. This pay-as-you-go model can result in significant savings for businesses, particularly those that have a variable or unpredictable workload.
Improved efficiency and productivity
One of the main cloud computing benefits is that it improves collaboration between employees, partners and customers.
By storing files and applications in the cloud, businesses provide employees with easy access to the data, improving communication and increasing productivity.
Easier access to data and applications from anywhere, at any time
Many businesses have adopted remote or hybrid work environments in the wake of the Covid-19 pandemic.
Using the cloud allows these businesses to replicate their office networks remotely, giving employees easy access to files and programs.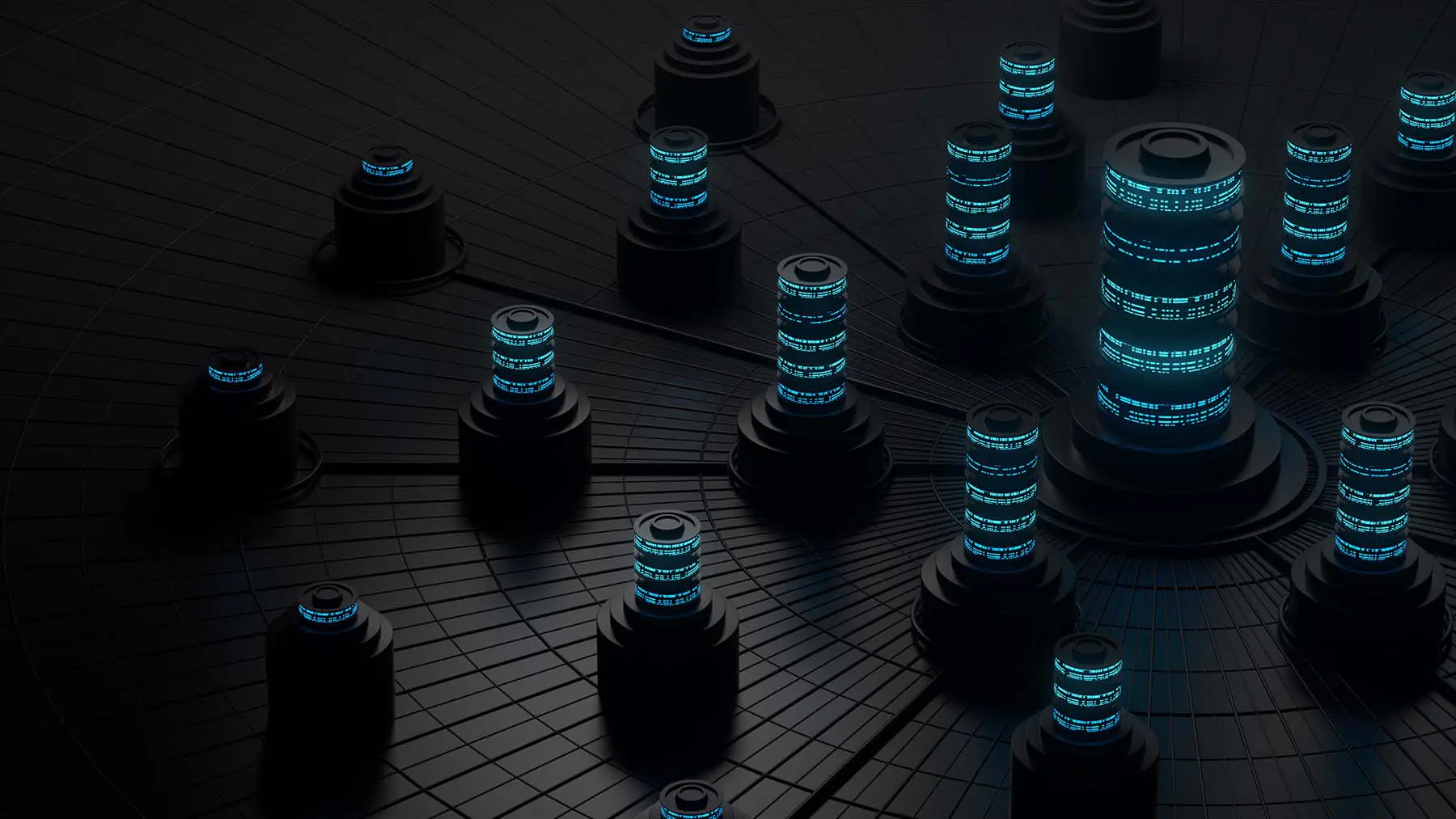 Enhanced security and disaster recovery capabilities
Using cloud-based services for your business's data storage and applications can ensure business continuity during a disaster.
In the event of a system failure or data loss, businesses can quickly restore their operations from backups stored in the cloud.
Alternatively, businesses can use the cloud for disaster recovery. Rather than wasting precious time waiting for backups to complete, cloud disaster recovery services allow users to resume regular operations quickly and efficiently.
Disaster recovery moves services to a new data centre so businesses can continue working with minimal disruption.
More sustainable IT infrastructure
Cloud computing benefits the environment by helping businesses reduce their carbon footprint.
By using resources from multiple data centres worldwide, businesses can minimise the power used to run their IT infrastructure. In addition, many cloud providers offer 'green' options for powering their data centres, such as using renewable energy sources.
Faster deployment of new applications and services
The cloud allows businesses to deploy new applications and services quickly.
The cloud means businesses can take advantage of new technology as soon as it becomes available without waiting to deploy traditional IT infrastructure.
Lower total cost of ownership
Cloud computing benefits businesses by offering options that reduce overall IT costs.
By using the pay-as-you-go model, businesses only need to pay for the resources they use. In addition, the cloud can help businesses to avoid expensive up-front capital expenditures on hardware and software. However, businesses must be careful not to go over the allotted usage, as this can rapidly add costs.
How cloud computing technology has benefited businesses during the Covid-19 pandemic
While cloud computing has been an option for businesses for many years, the Covid-19 pandemic has increased its adoption.
Now that life has returned to normal, businesses are reaping the benefits of the cloud. They can maintain an office-like environment remotely, eliminating the cost of on-site infrastructure while ensuring operations continue smoothly.
The cloud helps improve processes for businesses across every industry
Cloud computing solutions can help businesses across every industry maintain a competitive edge in an increasingly online world. As one of the largest cloud service providers, Microsoft Azure provides comprehensive services and solutions to help businesses access data more efficiently and improve processes.
How cloud solutions are impacting healthcare
Leeds Teaching Hospitals NHS Trust (LTHT) has set up a cloud environment using Microsoft Azure to replace on-site servers. By using cloud technology to store and access the Trust's Electronic Health Record system, frontline staff are able to access patient data more quickly and efficiently.
LTHT has taken advantage of the cloud's scalability to meet increasing demands for electronic forms over traditional paper documents.
With Azure cloud computing systems, LTHT has reduced its reliance on expensive on-site server infrastructure and maintenance. The methods are also used by Mid Yorkshire Hospitals NHS Trust, demonstrating the positive impact the cloud is having in the healthcare industry for storing and accessing sensitive data.
How cloud solutions are impacting the manufacturing sector
US-based manufacturer Sage Automotive Interiors worked with Microsoft partner Mariner to deploy Spyglass Visual Inspection. This deep-learning AI tool uses Azure's Internet of Things (IoT) Hub to build deep-learning models of products to improve resource allocation and quality assurance.
With Spyglass, graders at Sage have been able to use their time more effectively as they spend less time quality-checking each product.
Sage Automotive Interiors highlights that the cloud has uses beyond data storage. Developments in AI and the IoT are providing manufacturers with new ways to collect and analyse data.
How cloud solutions are impacting finance
In 2020, Clearent was processing around 500 million credit card transactions worldwide. High transactions translate to vast amounts of data that must be processed and stored.
Working with Microsoft, Clearent started using the Microsoft Azure SQL Database hyperscale service tier. This scalable solution means Clearent can provide simultaneous access for thousands of users, giving their customers rapid access to the data they need.
Issues within the cloud
While the cloud offers many benefits for businesses, there are some downsides. Even something as simple as the internet connection could affect service.
Increased costs
The cloud can be a costly investment for businesses, especially if they are not using the pay-as-you-go model. In addition, companies need to be aware of the potential for 'hidden' costs, such as data migration and integration fees.
One of the biggest pitfalls of the cloud is the prohibitive cost of using more than the allotted amount of resources. Businesses must plan their use of the cloud carefully to avoid these costs.
Security concerns
There are some security concerns associated with using the cloud.
As data is stored off-site, businesses need to be confident that their chosen provider has robust security measures in place.
In addition, businesses must ensure that they have adequate security measures to protect their data from cyber threats.
Lack of control over data
Another concern for businesses is the lack of control over their data stored in the cloud.
For instance, a business may not know exactly where its data is stored or how often back-ups occur.
Regulatory uncertainty
There is some regulatory uncertainty surrounding the use of the cloud.
Since data held on remote servers may be subject to different laws and regulations than data stored on-premise, this can be an issue for businesses that operate in highly regulated industries, such as healthcare and finance.
Incompatibility with legacy systems
Another challenge for businesses is that cloud solutions can be incompatible with legacy systems. Legacy issues and backward compatibility can be problematic for businesses that rely on older software and hardware.
Does cloud computing benefit modern business?
Despite these challenges, cloud computing benefits businesses. The cloud has transformed how organisations operate and connect with their customers. It provides firms with increased flexibility, scalability and efficiency, which are essential for success in today's competitive marketplace.
Embracing new technologies helps organisations to stay ahead of the competition – the cloud is no exception.
Related insights
Browse more articles from our experts and discover how to make better use of IT in your business.