How Nottingham is Driving the Green Revolution
Explore how Nottingham is driving the green revolution, with the city's innovative practices and sustainable solutions setting the pace for the UK's environmental future.
39% of UK businesses reported being concerned about the impact climate change may have on their business.
Sustainability has become a key concern for everyone. Global warming is a fact, and our activities are causing the destabilisation of the climate. Businesses are taking notice, and change is happening across global economies.
A combination of innovations in green technology, government policy and changes in attitude are driving a green revolution in the UK. At the heart of this is Nottingham, home to some of the best research institutions in the UK and a committed city council.
For companies operating in Nottingham and the surrounding areas, being aware of local schemes may help on the journey to a greener future.
From cutting-edge renewable energy projects to trailblazing initiatives for reducing carbon emissions, Nottingham is not just talking about sustainability – it's putting it into action. This article explores how Nottingham's green initiatives are helping to shape a more sustainable future for the UK, setting a blueprint for other cities to follow in the drive towards a greener planet.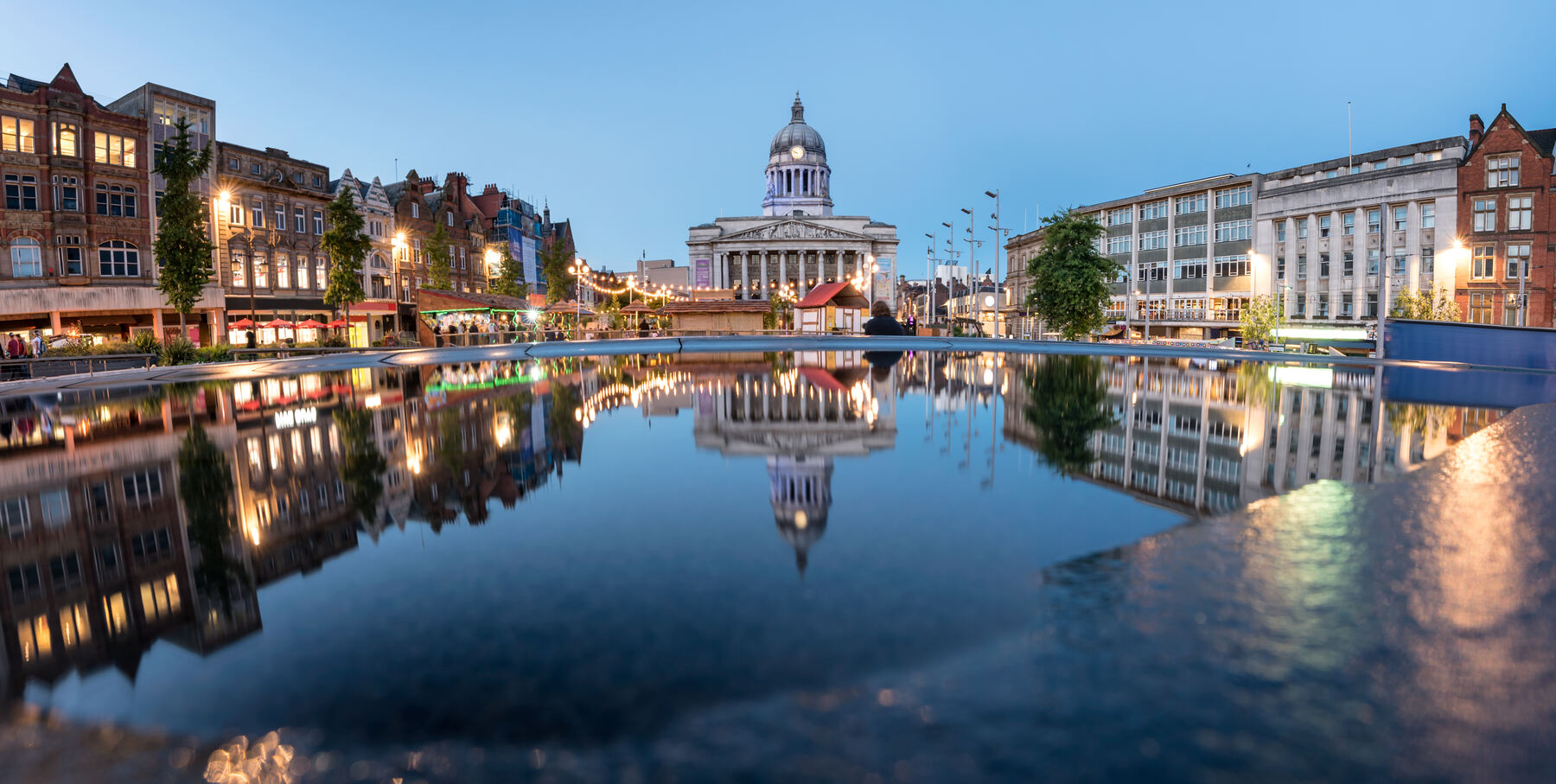 Local Enterprise Partnerships (LEPs) are private sector-led partnerships between businesses and local authorities. D2N2 is the LEP for Derby, Derbyshire, Nottingham and Nottinghamshire, an area with more than 2 million people and an economic output of over £41 billion.
Over the last decade, the partnership has secured £1.5 billion in investment and generated 20,000 jobs. D2N2 enables greater investment in research and development for innovative companies, driving innovation in the area.
Their Recovery and Growth Strategy lays out their ambitious plan for the region, including adding £9 billion in green growth to the GVA (Gross Value Added) by 2030.
D2N2 has also commissioned or led numerous projects for delivering green technology to businesses. This includes awarding £6.5 million to seven low-carbon projects, as well as upgrading the IT infrastructure and refurbishing Nottingham County Council's Worksop Turbine Centre.
The project states that the upgrades will boost the productivity of the 40 businesses on site, and provide a new space to showcase the latest innovations in augmented and virtual reality. Businesses will also have the space to trial and develop their own innovations.
The Power Electronics and Machine Centre is a new £40 million research facility dedicated to researching the new generation of low-carbon, clean electrification technology. This includes electric vehicles, new ways of generating power and propulsion.
The state-of-the-art research facility has purpose-built laboratories and houses the 20MW UK Electrification of Aerospace Propulsion Facility, offering an unmatched scale of industry testing. The facility tests propulsion systems for regional and medium-haul aircraft, promising to revolutionise air travel with its research.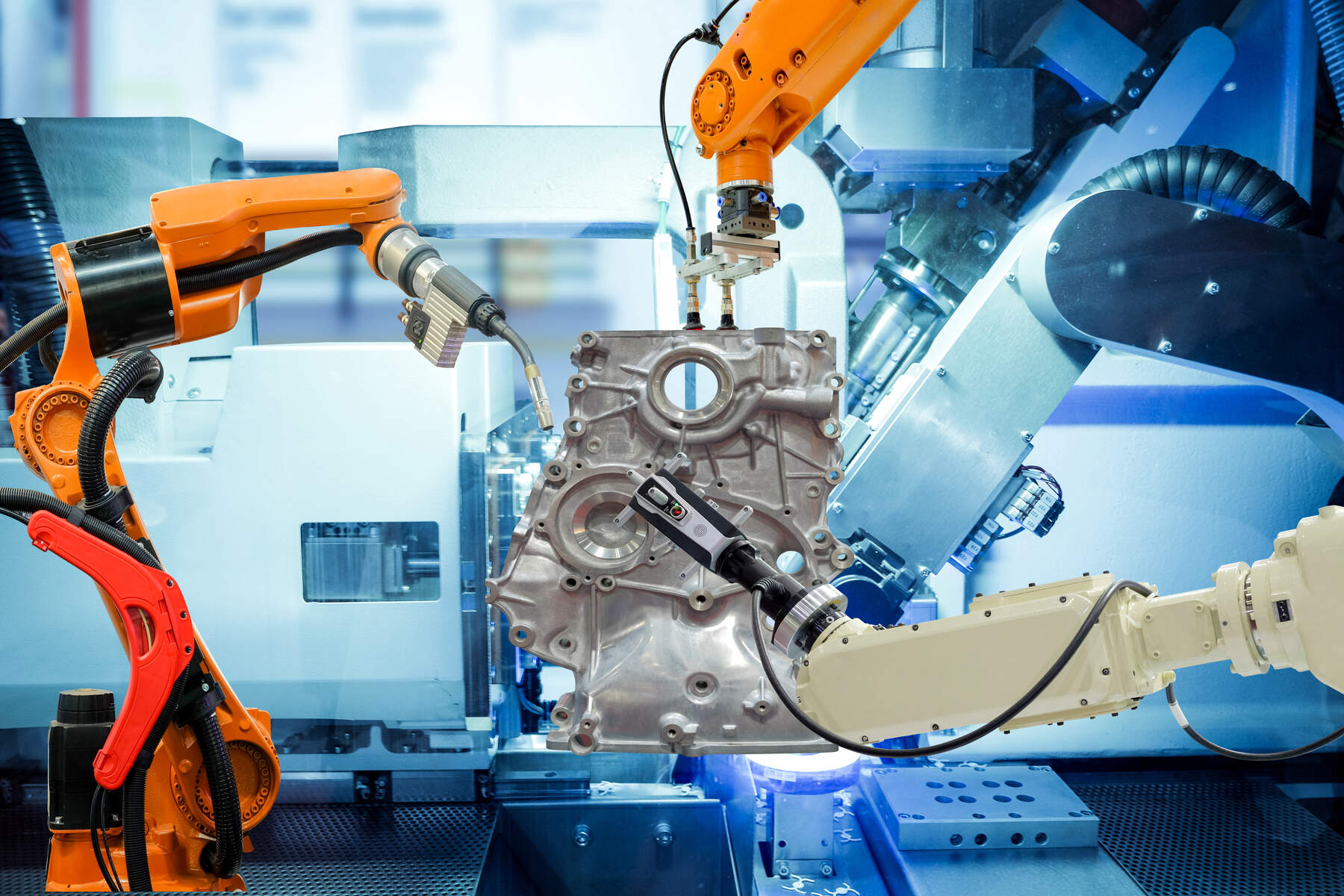 Nottingham's success in the green revolution is partly driven by a proactive council. Nottingham City Council dedicates its resources to developing the latest technology that helps reduce energy consumption.
Its Energy Services have delivered award-winning projects that ensure the area has access to a secure, affordable energy supply that minimises the environmental impact of power generation. Its energy investment model returns over £800,000 every year. One successful project delivered more than 12MW of solar power, including the UK's first publicly owned solar carports.
The Energy Services' work has helped Nottingham meet its 2020 climate change targets ahead of schedule. Businesses in Nottingham benefit from innovative, energy-saving technology – 6000 commercial and operational buildings have already been improved.
The Go Ultra Low City Scheme was a £40 million scheme to drive the green car revolution in UK cities.
The funding meant that cities with successful applications could install cutting-edge technology like rapid-charging hubs and street lighting with incorporated charge points. In total, around 25,000 parking spaces were projected to be created for plug-in car owners, which would save commuters as much as £1300 per year.
Nottingham was one of four successful applications, alongside Bristol, Milton Keynes and London. The awards were given out in January 2016.
Nottinghamshire and Derby were awarded £6 million, which was used to install 230 charging points and give ultra-low emission vehicle (ULEV) owners access to over 13 miles of bus lanes along key routes. ULEV owners also received discounted parking.
For businesses, the investment paid for a support programme letting local companies try ULEVs before buying them.
Related insights
Browse more articles from our experts and discover how to make better use of IT in your business.