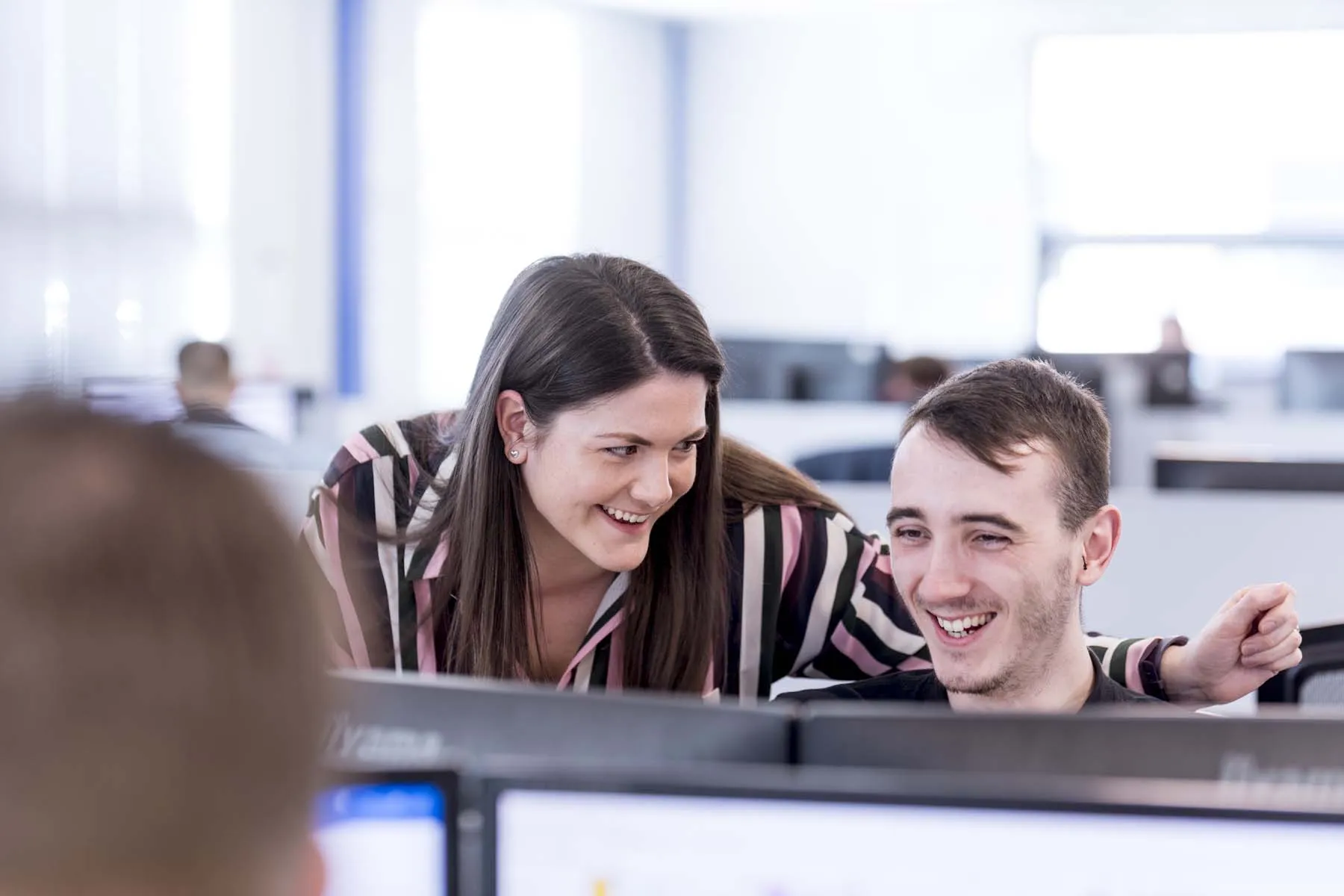 A Trusted Sheffield IT Support Partner
Technology plays an important role in supporting the growth and profitability of any business. Ensuring that it is aligned to your strategic goals requires the support of a technology partner you can trust.
AAG IT has been providing IT Support to clients in Sheffield for many years, specialising in a personalised approach. We pride ourselves on bringing IT from functional to transformational where it is a primary driver of innovation, efficiency, and agility.
Once you become one of our partners, our team will work directly with yours to deliver our Proven Partnership Process.
At AAG IT we provide a strategic and technical Managed IT Support service to businesses just like yours in and around Sheffield.
Complete IT support for Sheffield
It is always better to be pre-emptive and proactive. And that's what keeps us ahead in Sheffield and many other major business centres throughout the UK.
Hear it from our customers
Don't just take our word for it, our IT Services are endorsed by Sheffield businesses.
AAG has been our trusted IT Service provider for many years. They are very prompt, consistent and reliable and I would highly recommend their service.
Hayley Koseoglu
Business Improvement Consultant
I have worked with AAG IT Services for almost 2 years now, and have always found them to be a great company with extremely friendly and helpful staff.
Chloe Thomas
Give your Sheffield based business the advantage it's been looking for
Based in Sheffield, South Yorkshire, our team works to ISO27001 and ITIL best practice to deliver a second to none service.
With the development of remote working, we have the ability to offer our IT support service nationally, to businesses in areas such as Rotherham, Doncaster, London, and Manchester. Our service desk is available 24-7 meaning that your business is never without the support that it deserves.
Our team are innovative leaders, not followers, continuously researching and embracing new technology to always remain at the forefront of technology. Throughout the business we encourage creative thinking as we seek to challenge and improve our ways of working, ultimately giving your business the most effective outcome, supported by our flexible and reliable and secure IT solutions.
Your leadership team will work directly with our IT Strategy experts to design an IT roadmap that focuses on efficiency and productivity, enabling you to have ownership and transparency over your IT budget.
The IT support service Sheffield has been waiting for
Are you looking for IT support experts in Sheffield? We can provide on-site, ad-hoc or remote support, depending on your company's needs. If you feel that you need support and guidance keeping on top of the fast-moving technology advances, you need an IT support service with a well-established track record in Sheffield.
Take control of your technology with IT Support Sheffield
IT is the lifeblood of any modern business. It connects you, internally and externally, making you more accessible to your customers and your internal network.
If your Sheffield based business is struggling to cover your IT, we can be your IT partner. Whether your company is office-based, remote or hybrid, we can provide all the support that your organisation needs – on-site, ad-hoc or from a distance.