Providing a safe working environment in 2022
Get the new year off to a bright start in a safe working environment.
While it is unlikely that the government will introduce another lockdown and close offices, Omicron cases continue to spike and affect workforces. It's important for business leaders to share their experiences and advice to help each other during what will be a challenging start to the new year.
Despite the risks that the Omicron variant brings to business continuity, the first priority has to be safeguarding the wellbeing of staff. Business leaders have a responsibility to their employees to follow the guidelines issued by the government. The current guidance to 'work from home where possible' means businesses need to adapt their operations for working remotely.
The digitisation of business processes propelled forward by the pandemic has made this familiar shift more manageable. Cloud infrastructure and remote communication tools give employees easy, remote access to company data, while also allowing them to interact and collaborate with their colleagues. As far as possible, businesses need to attempt to replicate the office environment remotely. Familiar structure, check-ins and regular conversations help everyone to stay productive and connected.
This method of reduced physical interaction better protects staff from catching or transmitting the virus. However, remote working and the blurring lines between work and home-life can cause their mental health to suffer. Additional stress factors that the pandemic has brought about have to be accounted for, so an ever-more important aspect of managing a business effectively is keeping staff morale high.
Don't be a stranger and keep in touch
The availability of Human Resources is key for employees to communicate any issues they are facing. For instance, parents working from home can struggle when their children are also forced to stay at home due to an outbreak of Omicron at their school. Provisions and flexibility regarding childcare can help reduce the stress of parents struggling to balance their professional and personal lives.
As the social aspect of an office can be lost in a remote environment, business leaders need to find ways to keep their staff engaged and fulfilled. While we were one of the lucky ones with our Christmas party going ahead at the start of December, many businesses will not have had the opportunity to de-stress in the same way, so maintaining morale in other ways is crucial. Team quizzes and movie clubs are just two ways to build relationships within teams and engage socially whilst remaining safe.
Many businesses are not in a position where they can completely shut the office as there is certain work that can only be carried out on-site. While we keep this to a minimum with strict policies in place to protect the health and wellbeing of the staff, it does provide those who wish to work in the office an opportunity to do so.
For example, over the last few months, we have been operating a two-team in-office rota on a weekly basis. This means the office is split into two teams that alternate working in the office each week if they are needed, or desire to do so. Social distancing measures are in place at the office to protect staff while meeting the needs of the business.
As an IT Support company, we also have engineers that have to attend our customers' workplaces to carry out essential work. This will continue to go ahead at the customers' discretion. We make sure our engineers are provided with the necessary PPE equipment and they are required to carry out lateral flow tests to prove it is safe for them to attend a customer's office.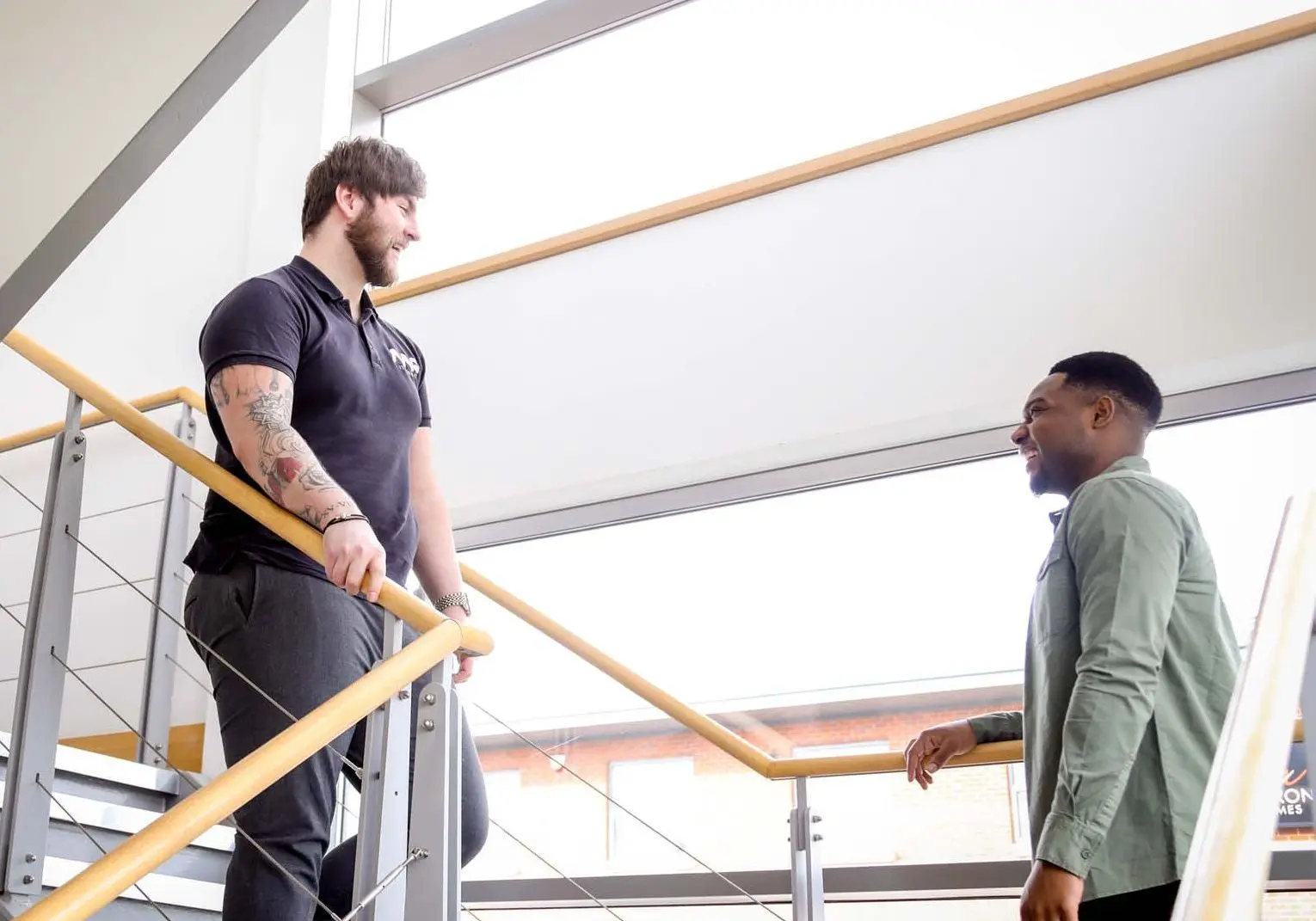 Mitigating disruption is the key to business success in 2022
Overall, the latest guidance from the government results in a continuation of a work environment that many businesses have adopted over the last few years. The initial lockdown in 2020 caused chaos as companies had to rapidly move to remote operations. A lack of access to necessary applications and software, coupled with the general fear of how the pandemic would develop, meant virtually every business suffered.
However, across all sectors, the integration and development of powerful IT within the business have opened new avenues for conducting operations. The availability of suitable cloud infrastructure has made remote working far more viable. We have been afforded an opportunity to develop new ways of working that better prepare us for disaster, ensuring business continuity while staff remain safe.
It is clear that remote working is here for the foreseeable future. Managing a business effectively during these times means communicating clearly with staff and ensuring their wellbeing. The threat of further government restrictions means we are always discussing stricter protocols. For now, we are following the current guidance of working from home where possible, prioritising the safety of our employees.
Related insights
Browse more articles from our experts and discover how to make better use of IT in your business.