Information Technology Consulting forms a critical part of strategic planning for every business
Successful IT strategies involve more than simply implementing new technologies. It is important to focus on how these solutions benefit your business.
AAG's IT Consulting services combine our technical expertise with our knowledge of business practices to create innovative solutions for companies of all sizes.
We assess our clients' future needs and suggest the best IT Support solutions.
Our recommendations are tailored to enhance business productivity.
Our solutions meet your current needs and anticipate future developments in your industry.
Digital Transformation
Technology can improve traditional methods of operation. Modifying your core business processes through digital transformation can improve performance, increase efficiency and cut costs.
Our advisory services can help through the transformation process, from implementation planning to system rollout.
Data optimisation strategies: Ensures your business is getting the most out of its data by utilising it efficiently.
Cloud solutions: Cloud infrastructure can streamline your systems, improving performance across the board.
Streamlined communication: Efficient communication promotes collaboration within your team and with your customers.
We work with you to identify opportunities for improvement by analysing workflow, processes and procedures. Our IT consultants can recommend a custom solution that improves your operating efficiency and ignites rapid progress towards your business goals.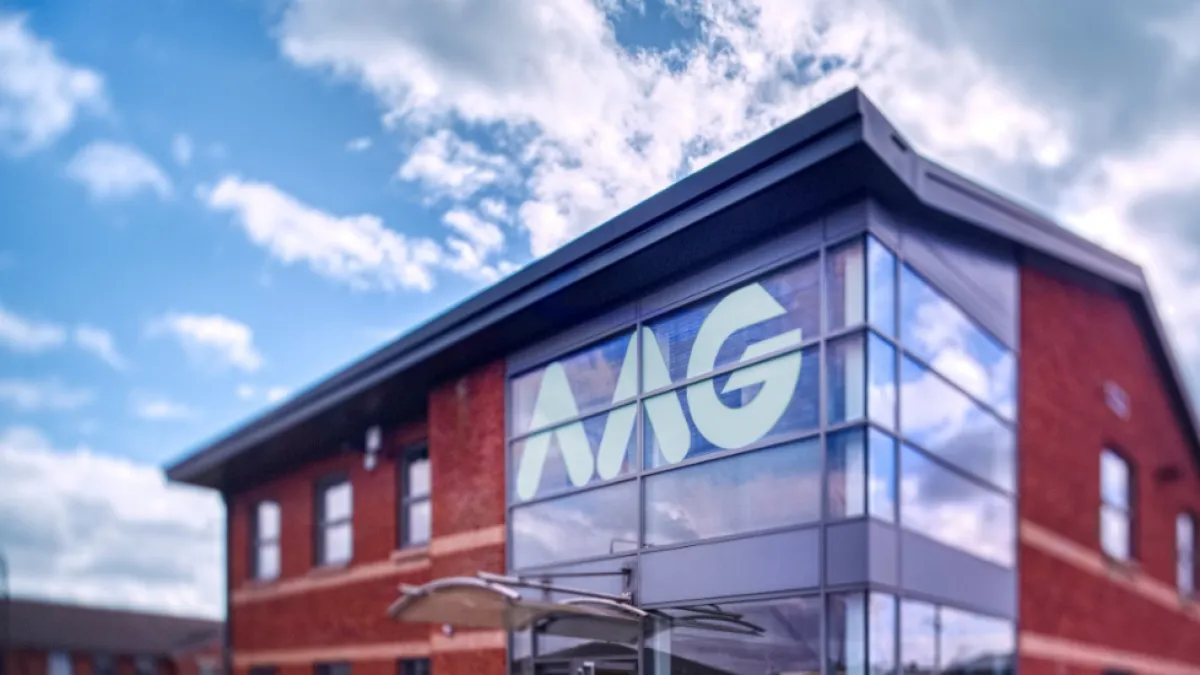 Proven Partnership Process
We understand that every client is unique. Your organisation needs a consulting service that supports your development plans.
AAG's Proven Partnership Process is a service model that ensures we understand the way your business operates. We take the time to really get to know and understand your business priorities. We utilise our experience to develop a technical strategy explicitly aligned with your vision and business goals. Our aim is to take your IT from functional to transformational, helping you unleash the potential of your business.
Testimonials
AAG's expert IT Consultancy services support customers across the UK and provide innovative solutions to ignite rapid progress towards their business objectives.
AAG is a very professional organisation and the team are always prepared to invest time to better understand our needs and concerns. We would happily recommend AAG as a true IT partner.
AEON Financial Services
I'd recommend AAG to anyone looking for solid IT consultancy and support, especially if you are just starting a new business venture. We've found a true technology partner in AAG.
Haus Homes
AAG has been our trusted IT Service provider for many years. They are very prompt, consistent and reliable and I would highly recommend their service.
Hayley Koseoglu
Business Improvement Consultant
I would definitely recommend AAG to our clients and we do on a regular basis, we would not use a company that we are not willing to sell to our end users. ACS would not be where we are today without the help and support of AAG.
ACS Business Supplies
AAG help me to sleep at night knowing that I don't have IT issues, and anything can be resolved quickly and professionally. I would recommend AAG because of all the above and the friendliness of the staff.
Home Instead Senior Care Chesterfield
We would recommend AAG as they make us feel like a valued client and they are friendly, approachable and efficient.
Pharmacist Support
AAG are friendly and approachable which is particularly important when IT knowledge is very limited and we aren't exactly sure what the problem is.
Proctor Car Sales
We don't have any downtime as AAG make sure everything is running smoothly. Half the time they know that something is going down before I do.
St Patricks Catholic Primary School
I would recommend AAG as we have had experiences with other IT service providers in the past and all of the other suppliers have let us down significantly. If I could describe AAG in one word it would be 'reliable'.
Weightron Bilanciai
FAQ
How can IT Consulting services help my business?
Emerging technologies can provide a competitive advantage for organisations that quickly incorporate them. However, not every new system can help a business, and it can be difficult for companies to navigate this ever-changing digital landscape. Strategic planning is required, so the right technology is adopted for long-term success.
An IT consultant helps with every stage of IT architecture planning, from determining requirements to system implementation. By helping their clients assess their business processes, they can create a suitable digital transformation strategy that ensures any new technology contributes to the business' success.
Why do I need to consult an external company over my in-house team?
Your in-house IT team knows your systems and business operation better than a third party, but unforeseen complications during IT projects can cause delays and failure, impacting the entire business.
Consulting an external partner can be a cost-effective way to ensure your in-house team receives the proper support for any infrastructure upgrades. Working with your IT team, consulting firms can recommend tailored solutions that keep your business operating efficiently, such as the optimal cloud solution to host your data while upgrades take place.
An external consultant is not tied to the daily operations of your business or required to follow strict corporate guidelines. This independence can mean they can make more objective recommendations for improvement. Support companies are also better placed to recommend the best new technologies for your business, so it is essential to have an outside perspective when making decisions about digital transformation.
What can I expect from a consultation?
An IT consultant will meet with your team and, where possible, spend time on-site evaluating your existing infrastructure. By identifying the areas in most need of improvement, your consultant can offer recommendations about how to improve these processes and recommend the next steps for growth.
A proactive consultancy approach often results in a partnership arrangement that ensures both parties work together to resolve issues and implement new systems.