Bring your IT project to life
To bring an IT project to life, you need a strong foundation. That's where AAG's project team can help. Alongside our IT Project Design service, we can make sure any proposed solutions are engineered on budget, on brief and on time.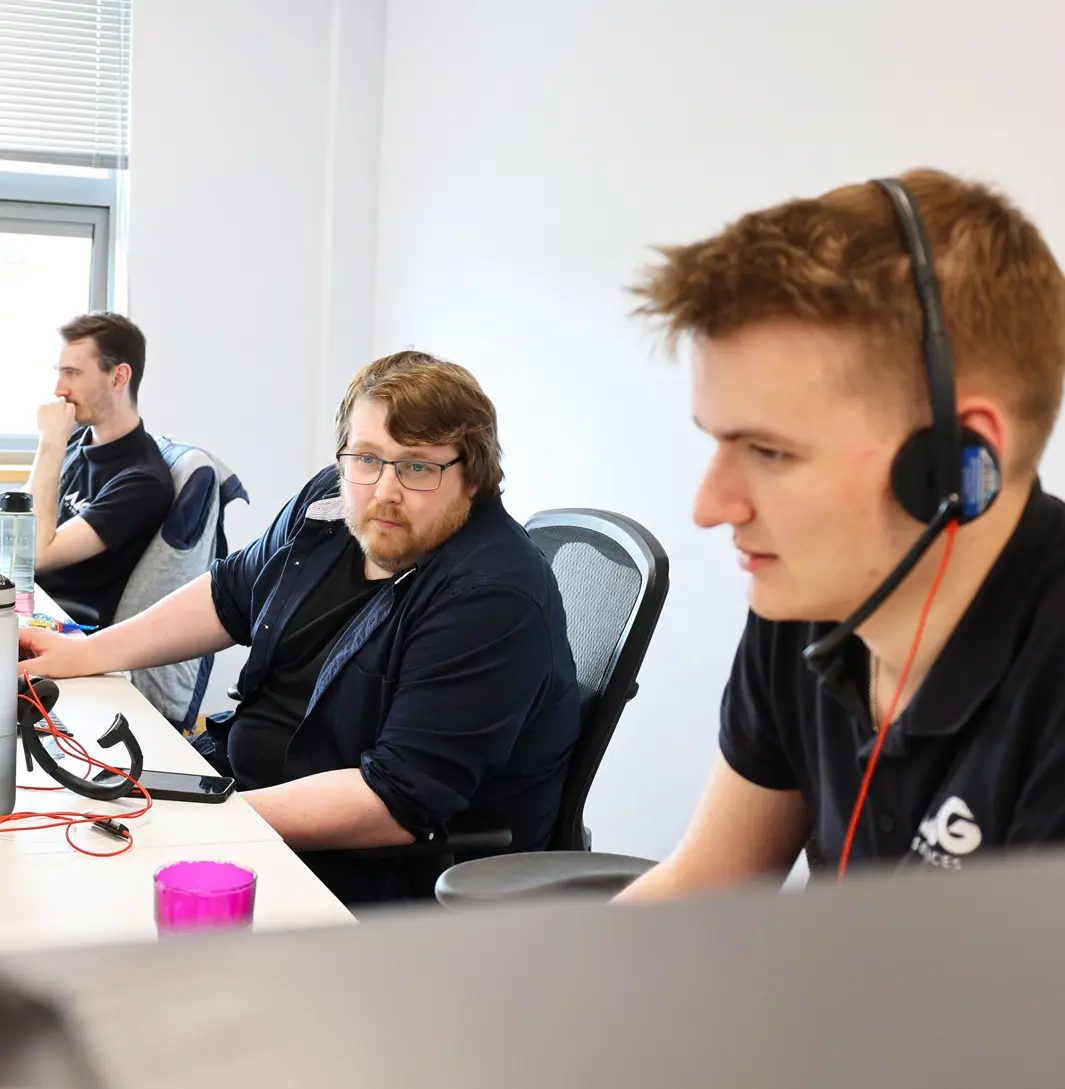 The importance of the project implementation phase
The implementation phase of the project is no exception. With the proper fundamentals, your technology will scale with your business.
Our experts will ensure that you and your team understand any new technologies role in growing your business. You should feel in control of your IT systems and use them as an asset.
Why work with AAG?
We use detailed project plans and robust project management tools to ensure a project remains on its critical path.
We are flexible
We can adapt to changing needs while minimising budget or scope creep so the project moves as smoothly as possible.
We are detailed
We take the time to understand your business processes, essential functions and your team members' needs.
We are experienced
Our project management team has worked on many projects to ensure a successful implementation.
We love technology
We live to learn about new technology and use it to improve our client's businesses.
We think long-term
We provide solutions tailored to each company's needs, focusing on a long-term relationship that will help your enterprise flourish.
We are commercially-minded
We will work with key stakeholders in your organisation to establish the most economical way to develop a successful implementation.
Client Testimonials IT Project Implementation Services
Read what our customers say about working with AAG
AAG has been our trusted IT Service provider for many years. They are very prompt, consistent and reliable and I would highly recommend their service.
Hayley Koseoglu
Business Improvement Consultant
FAQs
Will there be any downtime?
It is dependent on the project's needs. If there is a reason that downtime is required, we will take care of it with you to minimise business disruption. This means that we can schedule necessary downtime when the business is closed (evenings, weekends, etc.).
Do you test the solution before the project goes live?
Every project undergoes testing. We test at every stage of the process and before the project goes live.
Are you able to offer training as part of an Office 365 implementation?
Yes. As Microsoft Gold Partners, we are equipped to provide training on anything related to Microsoft Office 365. AAG can give support to individuals or your entire team.
How is the project managed?
A project leader, usually the person in charge of the project's overall implementation, is assigned to each project. You will also have an on-site lead (which might be the same individual). This person is in command of everything that occurs on-site. Your account manager will remain your main point of contact throughout the project.