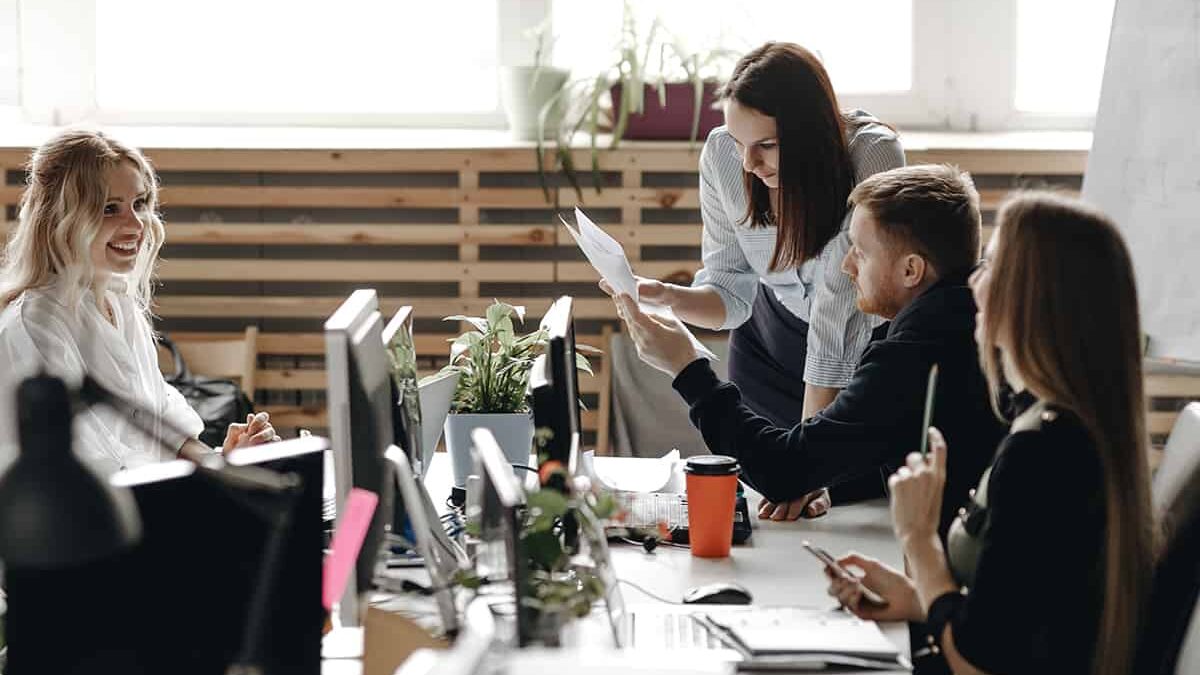 What is IT Project Management?
From email to server rooms, technology is a core component of most modern businesses.
The technology goals of organisations have to be appropriately managed for the company to develop and be successful. IT project management is the planning and IT project implementation of these technology goals. These projects can range from simple website updates to server upgrades and cloud migration.
As IT is essential to businesses, upgrades to infrastructure need to be completed without interfering with operations. Outsourcing IT Support and your IT project management is a way to ensure that projects are completed with minimal downtime and maximum efficiency.
Our Support Services
AAG's comprehensive suite of IT tools supports your business's individual needs. We can provide a tailored, cost-effective solution for your projects, from hardware upgrades to cloud migration.
Cloud Services
Cloud Solutions are becoming increasingly popular as businesses move to hybrid work environments.
Managing this data migration from on-site storage to the cloud can be a demanding and complex process for in-house IT teams. AAG's IT project management team offers bespoke support to help your business migrate to cloud services.
By consulting with you on budget, performance and future plans, we can provide a reliable solution for your service that will grow as your business does. We offer guidance throughout the entire project, providing project management expertise to ensure the process is completed successfully. We plan for downtime, monitor progress and manage changes so your business can continue functioning without interruption.
Client Testimonials
AAG has managed IT projects for businesses across all sectors, successfully implementing services that streamline operations and unleash their potential.
I would definitely recommend AAG to our clients and we do on a regular basis, we would not use a company that we are not willing to sell to our end users. ACS would not be where we are today without the help and support of AAG.
ACS Business Supplies
AAG is a very professional organisation and the team are always prepared to invest time to better understand our needs and concerns. We would happily recommend AAG as a true IT partner.
AEON Financial Services
I'd recommend AAG to anyone looking for solid IT consultancy and support, especially if you are just starting a new business venture. We've found a true technology partner in AAG.
Haus Homes
AAG has been our trusted IT Service provider for many years. They are very prompt, consistent and reliable and I would highly recommend their service.
Hayley Koseoglu
Business Improvement Consultant
AAG help me to sleep at night knowing that I don't have IT issues, and anything can be resolved quickly and professionally. I would recommend AAG because of all the above and the friendliness of the staff.
Home Instead Senior Care Chesterfield
We would recommend AAG as they make us feel like a valued client and they are friendly, approachable and efficient.
Pharmacist Support
We don't have any downtime as AAG make sure everything is running smoothly. Half the time they know that something is going down before I do.
St Patricks Catholic Primary School
IT Project management services FAQs
Does my business need an external IT project manager?
IT project planning and IT project implementation is a complex process that can be difficult for an in-house team to manage. Good technical skills and project management knowledge may not be enough to deal with unforeseen circumstances, such as team members becoming ill or system blackouts.
An external IT project management service can support internal teams to prevent failures in service delivery and ensure the project runs smoothly. External vendors have resources at their disposal that allow for rapid application development and system implementation. Whilst your systems or hardware are being upgraded, these vendors will have alternatives to keep your business operating, minimising downtime and potential loss of earnings.
What should my business look for in an external project management service?
An IT project management service should provide a full lifecycle approach. This ensures that the solution is always up-to-date, even after the initial rollout phase. When selecting an external partner, the vendor's business ethics and financial stability should be considered. Any companies your business works with should be sensitive to your business needs and communicate efficiently. A reputable vendor's client testimonials should be reviewed before an initial meeting to ensure they are confident in their services.
What is an example of an IT project?
Any project that involves IT infrastructure or software. This can include website, software and application development, hardware installation, database management and cloud migration.
What are the 5 phases of IT Projects?
Project initiation: The project objective is identified. A feasibility study is conducted to evaluate the project's goals and timeline against the cost. Should this be successful, a project plan is made.
Project Planning: The project tasks are identified, and resource allocation occurs. The critical path method highlights crucial tasks for project completion. As the IT industry is subject to rapid changes in technology, an agile project management method is needed. This allows for changes in the plan should new technology be developed or priorities change.
Project Execution: The project plan is executed, and the IT project manager guides the team to deliver the service for the customer.
Project Monitoring and Control: This is an ongoing process throughout the project lifecycle. The IT project manager conducts risk management and ensures the project stays within budget and is meeting deadlines. Key performance indicators are monitored to ensure the hardware or software integrates into the existing systems.
Project Closure: Successful project delivery is achieved once the final deliverable has been completed and approved. Ownership is transferred from the project team to the clients.
Related Insights
Partnering with an external vendor to manage your business' IT projects gives you access to powerful technology, such as cloud solutions and advanced cyber security.
28.08.19
Here are just a few security practices we at AAG agree you should be implementing for your business right now. If you're not already using them, we can help. Read More