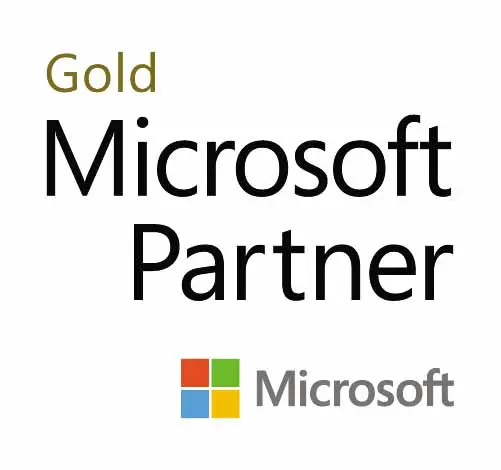 Sharepoint Implementation
As your IT partner, AAG provides the full spectrum of IT support services to ensure your business reaps the maximum benefits from every IT investment. Make your SharePoint implementation successful with our expert support and training.
We Help Businesses Get The Most Out of Microsoft SharePoint
Microsoft SharePoint is a powerful tool that allows employees to easily share information across the company and with customers. AAG understands the vast capabilities of SharePoint Online and has experience delivering tailored solutions that address specific business needs.
We have deployed Sharepoint solutions such as intranets, document management, and knowledge management systems for companies across a range of industries.
We work closely with your company at every stage to successfully implement SharePoint.
We Tailor Microsoft SharePoint Implementation for Your Business
AAG works with key stakeholders to understand your specific business requirements and design appropriate solutions. With this, we create a tailored plan that, combined with our SharePoint migration tool, minimises disruption to your operations.
We can support your internal engineers, or work as a stand-alone team to execute the SharePoint implementation plan. We are able to undertake tactical or strategic end-to-end workload migrations with aspects including:
Workload/Application Migration Design
Migration Planning
Test Migration
Workload Cut-over
Legacy Decommissioning
Training
We ensure that knowledge is effectively transferred to nominated client resources to enable clients to take ownership of the solution.
To aid this, we offer a range of training options, including:
Formal (classroom-based) training for both end-users and solution administrators.
Informal knowledge transfer through on-site, team-based working.
Our Microsoft Learning Portal, with the ability to design learning paths and track user progress.
Enhance Employee Experience with SharePoint
Core SharePoint functionality allows your team to work flexibly and efficiently, enhancing your employee experience in a rapidly changing technology landscape.
Different departments and teams can share updates and news, like team member birthdays, new starter profiles, or good news stories through a range of engaging tools on offer in SharePoint:
Team Sites: Add key resources, news and file access to the homepage of their team or department site.
Newsfeeds: Deliver a blend of social and business news, quickly and easily updated as many times a day as required.
Forums: Allow employees to manage news sharing or anything from classifieds to meetings and celebrations.
Pictures and Videos: Allow easy transfer of picture and video files across your business.
Libraries: Efficient storage and centralised locating of team or project-specific files with controllable access.
Calendars: Add important dates to calendars and make sure all relevant staff are notified of upcoming events.
SharePoint benefits every aspect of your business, promoting secure collaboration between teams while reducing business expenditure.
Reducing Operational Expense
Microsoft SharePoint solutions help drive value through efficiency and effectiveness.
Microsoft 365 Services subscription model allows you to extend licenses for just the employees requiring the software, rather than paying for redundant storage the business does not need.
SharePoint implementation allows businesses to store, organise and publish content, all accessible on mobile devices. This can be a cost-effective solution to connect employees to a company intranet, especially those not necessarily requiring a desktop as part of their working day.
Reduced Downtime and Increased Productivity
Microsoft SharePoint implementation rids businesses of frustrations and inefficiencies with content creation and storage.
SharePoint allows businesses to organise and manage content throughout its life cycle, from creation to archive. This content management is highly sophisticated, with advanced yet intuitive and easy to use features, including:
Access Control
Content Tagging
Share Content Settings
Assign Unique IDs
Document Workflow
Digital Media Management
Stay Secure and Compliant with MS SharePoint
When businesses implement SharePoint, they minimise their security risk, and remain compliant with industry requirements to maximise the safety of data and business activity.
Microsoft storage meets several international regulatory standards, covering information retention, protection and auditing. SharePoint allows for the implementation of policies that ensure data records are appropriately retained. Information can be retrieved in a cost-effective manner, for the purposes of audit trails or legal discovery. Advanced compliance features can be integrated with SharePoint, such as Microsoft Compliance Manager.
Access to data is easily managed and can be filtered with a variety of permissions such as user group, content or file type. This ensures employees only have access to the data relevant to their job.
Client Testimonials
We have helped clients across every industry with successful SharePoint implementations.
AAG has been our trusted IT Service provider for many years. They are very prompt, consistent and reliable and I would highly recommend their service.
Hayley Koseoglu
Business Improvement Consultant
I would definitely recommend AAG to our clients and we do on a regular basis, we would not use a company that we are not willing to sell to our end users. ACS would not be where we are today without the help and support of AAG.
ACS Business Supplies
AAG is a very professional organisation and the team are always prepared to invest time to better understand our needs and concerns. We would happily recommend AAG as a true IT partner.
AEON Financial Services
I'd recommend AAG to anyone looking for solid IT consultancy and support, especially if you are just starting a new business venture. We've found a true technology partner in AAG.
Haus Homes
They are honest, approachable and they have a personality, which is why we would have no doubt in recommending AAG to anyone who is considering using their services.
Crystal Clean Services
We would recommend AAG as they make us feel like a valued client and they are friendly, approachable and efficient.
Pharmacist Support
AAG are friendly and approachable which is particularly important when IT knowledge is very limited and we aren't exactly sure what the problem is.
Proctor Car Sales
Sharepoint Implementation FAQs
What is SharePoint implementation?
Sharepoint implementation is a set of web-based programs and tools for the management of intranet portals. The implementation process involves functional assessment, analysis and planning to provide the best possible solution that suits your business needs.
A well planned SharePoint Implementation leads to efficient use of resources allowing employees, customers and other partners access to information whenever they need it.
How can SharePoint benefit my business?
Collaboration between employees has always been a crucial part of business operations, and technologies like SharePoint open new opportunities for this type of work, even in hybrid and remote work environments. SharePoint implementation improves business processes such as:
Storage and sharing through a robust document management system.
Workflow management.
Creation of collaborative spaces within the business for better communication among employees.
The ability to store, track and monitor crucial business intelligence and metrics for more informed decision making.
Is SharePoint secure?
As a Microsoft product, SharePoint has a high level of security. This means end-to-end encryption of data and a suite of security options that allow you to tailor the level of security you want. For instance, you can set up multi-factor authentication and create policies that sign users out of Microsoft 365 services after a period of inactivity.
These measures ensure your SharePoint portal is accessible only to those you authorise; the platform support tools for user access control allow administrators to maintain a high level of security.