The Best Cloud Tools For Law Firms
Law firms are under pressure to reduce costs and increase efficiency. The cloud offers scalable, cost-effective computer resources for firms, ensuring lawyers can work productively both in the office and remotely. We've found some of the best cloud tools to assist your lawyers and streamline their workloads.
Executive summary:
For anyone who takes IT Support for Law Firms seriously, the cloud offers plenty of benefits. Whether you need data storage, remote work support or collaboration. We have put together a detailed overview (beneath this summary) explaining the software and tools law firms should be aware of.
'Cloud technology' refers to any technologies hosted on the internet. For law firms, it refers to useful tools that facilitate a modern workplace. As the tools are hosted remotely, firms can easily add members or features, and they always have the most up-to-date version with the latest security patches. For an in-depth understanding of how the technology has been adopted, our Cloud Computing Statistics guide is a wonderful place to start.
With software hosted in the cloud, lawyers can use instant messaging and video conferencing, store their documents securely and stay on top of their workloads. And firms don't need to invest huge sums of money and hire teams of IT engineers to build the necessary apps.
As such, these tools are often more cost-effective than custom-built applications. Why spend all that money on software that supports your operations today but might be difficult to scale for future expansions?
Cloud tools are excellent for keeping your firm's workflows efficient and your teams connected, whether in the office or working from home. From video conferencing to document management, there's an app for everything. Cloud software often has mobile support, meaning lawyers can check emails, update calendars and view work on the go.
So what are the best cloud tools for legal firms?
Document Management: PracticePanther, Clio
Project Management: Asana
Calendars: Google Calendar, Microsoft Outlook
Video Conferencing: Microsoft Teams, Zoom
Instant Messaging: WhatsApp, Slack
Moving to the cloud can be a daunting process, particularly for traditionally-minded firms. But the benefits mean that every firm should consider implementing cloud tools – your staff and clients will notice the difference.
If you're looking for more information on the benefits of cloud technology for law firms, read on.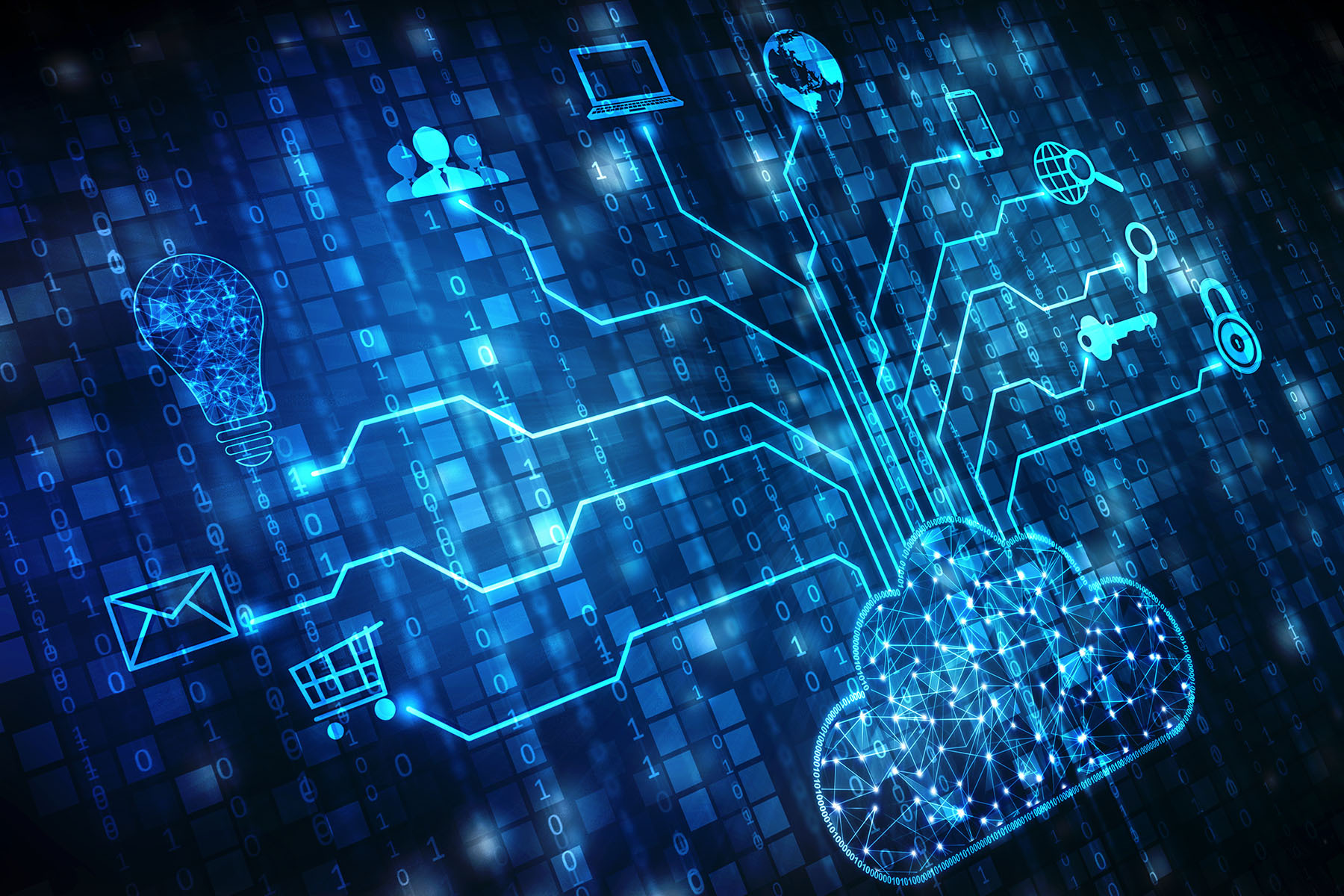 The best cloud tools for legal firms in 2022
Document management software
For a traditionally paper-heavy industry, document management software hosted in the cloud allows firms to go paperless and save on storage costs.
Unlike basic storage solutions, document management software allows firms to organise, manage and edit files. This software means templated files like contracts can be labelled as such and easily pulled from the system when the need arises. Other features include integration with writing tools like Microsoft Word, access management to ensure data security, and version management.
PracticePanther and Clio are two popular document management applications designed specifically for law firms.
Project management software
Project management software provided through the cloud allows firms to manage their projects effectively both in the office and remotely. This includes project planning and scheduling to tracking progress and reporting.
Project management software streamlines workflows by allowing firms to plan and track their projects quickly, without having to build expensive custom environments. Updates and security patches ensure that firms always have the latest features that help lawyers stay on top of their workloads.
Applications like Asana allow for creating clear, easy-to-follow tasks and projects. Live completion tags mean that project managers can easily follow the progress of their team's projects, and team members can be assigned specific tasks. Other features include the ability to attach files, create deadlines and set priorities.
Calendar tools
Lawyers often juggle multiple projects at once, so it's important to have a tool that helps them manage their time effectively. Online calendars allow lawyers to see all of their upcoming appointments and deadlines in one place, which makes it easier to stay on track.
Digital calendars can also help law firms save money by allowing them to book meeting rooms and conference calls more efficiently. Shared calendars improve communication among lawyers by allowing them to share meeting agendas and notes easily.
For Android users, Google Calendar integrates well with Gmail, and it is also a good choice for firms that use Google Drive. Microsoft Outlook is another popular option, especially for firms that use Microsoft Office products.
Video conferencing
Lawyers need to hold meetings with clients and be present in court, which may only sometimes be possible in person. Thankfully, video conferencing is a viable alternative, with high-quality connections now standard and HD cameras being included on many newer laptops.
Zoom rose to prominence during the pandemic, providing limited free video conferencing capabilities to businesses. Google Meet is also free for meetings of up to an hour. Microsoft Teams is bundled with Microsoft 365 subscriptions, offering seamless integration with other Office applications like Word.
Instant messaging
Instant messaging software is perfect for lawyers who need to get information from their team quickly. Instant messaging also supports remote work, ensuring lawyers working outside the office can maintain efficient communication with the rest of their firms.
Instant messaging software also benefits law firms by improving communication among lawyers. Rather than composing time-consuming emails, lawyers instead message in real-time, which makes it easier for them to share information and ideas.
Services like Slack and WhatsApp securely connect lawyers wherever they are located. WhatsApp, in particular, provides end-to-end encryption for all messages, ensuring that those parties can only view sensitive information shared between 2 parties.
A survey of 2707 Slack users based in the UK, Canada and Australia found that 88% felt more connected to their teams, 85% had improved communication, and 86% felt their ability to work remotely had improved – demonstrating the benefits instant messaging apps have for linking workforces wherever they are located.
Thinking of switching to the cloud?
Cloud computing enables users to access applications, storage, and other IT resources hosted on the Internet through a web browser, phone, or tablet.
Rather than hosting services on-site, firms can choose to outsource part or all of their IT infrastructure, granting lawyers increased flexibility as they can access the tools they need from any device with an Internet connection.
Cloud computing is based on three fundamental concepts: on-demand self-service, broad network access, and resource pooling.
On-demand self-service allows users to access IT resources without contacting a service desk or IT staff.
Broad network access means that users can access cloud applications and data from any internet-enabled device, from phones to desktops.
Resource pooling allows IT resources, such as storage and computing power, to be shared among multiple users, which improves efficiency and reduces costs.
Cloud computing has many benefits for legal firms. It is often a cost-effective alternative to expensive in-house IT infrastructure. Ongoing subscriptions to cloud applications are typically cheaper than traditional software licenses, with continual updates to the latest versions with the latest security features. Scalable cloud storage is often less expensive than on-site storage solutions.
Cloud computing can also improve efficiency by allowing users to work from any location with an Internet connection.
The types of cloud computing
Software as a Service (SaaS)
SaaS is the most common form of cloud service. Software is typically accessed through a web browser, with the provider maintaining and periodically updating the application. Popular examples of SaaS applications include office suites such as Google Docs or the web versions of Microsoft Office apps. The majority of the cloud tools listed above are examples of SaaS.
Infrastructure as a Service (IaaS)
IaaS reduces a firm's reliance on on-site infrastructure by outsourcing storage, servers and networking resources to a remote third party. It is the most basic form of cloud computing, allowing firms to scale IT resources up or down depending on demand.
Platform as a Service (PaaS)
PaaS provides a platform for businesses to develop, test and deploy applications in the cloud. This can include anything from basic web hosting to more complex applications such as data analytics or machine learning tools. Resources are purchased on demand. PaaS is mostly used by developers but can have uses in the legal sector for creating custom software for things like document management.
The top benefits of the cloud
Increased flexibility and mobility
Lawyers can work from anywhere with an internet connection, opening new opportunities for collaborative work between teams working in the office or remotely, as well as between countries for multinational firms.
Increased efficiency
Cloud-based software can automate tasks and make it easier for lawyers to find necessary information.
Reduced IT costs
Law firms don't need to purchase and maintain their own hardware and software – this is all handled by the cloud provider.
Increased security
Data hosted in the cloud is protected by enterprise-grade security, with dedicated teams of engineers monitoring networks to ensure rapid incident response during an attack.
Improved collaboration
Lawyers can collaborate more easily on projects when all relevant information is stored in one place. Live editing in the document creation process promotes more efficient work between team members.
The cloud offers new ways for law firms to provide efficient, secure services
Cloud services are becoming increasingly popular in the legal sector. Many law firms are already using cloud-based applications and storage solutions, and the trend is only set to continue.
As more firms move to the cloud, it's important to choose providers that offer the features you need. Look for applications that have a high level of security, are easy to use, and have a good reputation.
The cloud isn't just for big law firms – smaller firms can benefit from it too. The cloud can help you save money and improve efficiency, ensuring clients get the service and support they need.
Related insights
Browse more articles from our experts and discover how to make better use of IT in your business.