The Best Co-Working Spaces for Tech Workers in Sheffield
Discover the best co-working spaces for tech workers in Sheffield. Find your perfect productivity spot in a city buzzing with tech talent.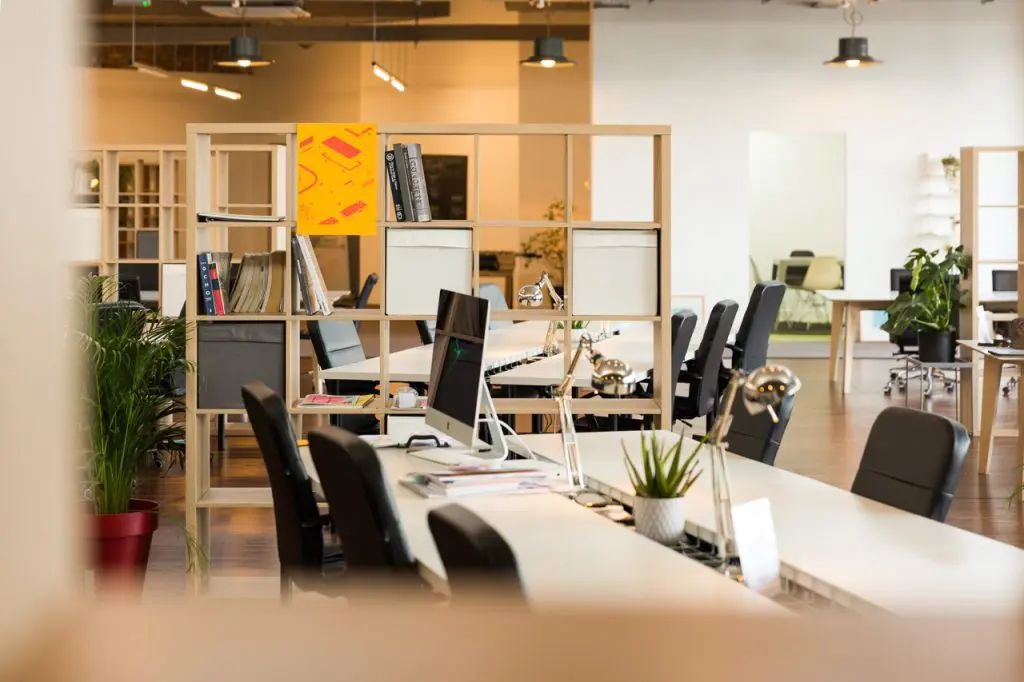 (Image credit: Kollider)
Sheffield is home to a rich ecosystem of more than 100 tech companies.
The city has reinvented itself from the 'steel city' into a vibrant centre filled with green spaces and a dedication to sustainability. With excellent transport links to major cities across the UK and a thriving tech industry, Sheffield is an excellent option for people looking to work with technology.
Supporting the city's tech workers is a range of co-working spaces. All are well-equipped with desks, offices and meeting rooms to focus, meet new people and collaborate outside of a normal office environment. If you're looking for a co-working space in Sheffield, we've found a selection that will help maximise your productivity.
Prices: From £150 p/m
Sheffield Technology Parks markets itself as an 'inclusive home for ambitious tech entrepreneurs'. It's the perfect choice for tech workers looking to connect with like-minded professionals and grow their tech business.
The bright co-working space has plenty of workbenches and table seating, with standing desks available to help with posture. Complimentary refreshments are provided, and the office is open from 8:30-5:30 Monday to Friday, ensuring workers can get a full day's work done.
Prices: From £150 p/m +VAT
Kollider is another co-working space that specialises in supporting tech businesses. All its memberships grant access to tailored incubator support, including events, workshops, mentoring and other activities.
The co-working space fosters productivity and collaboration, while options for virtual offices mean you can use Kollider as your registered business address. If you want to connect with other innovative digital firms in Sheffield, Kollider is a great option.
Prices: From £89 p/m
Spaces create dynamic workspaces for entrepreneurs and small businesses. Its energetic atmosphere attracts a community of open-minded business people who want to connect and collaborate with new people. 3000 locations worldwide give members plenty of options for where they want to work.
Spaces Acero, located in Sheffield city centre, offers a range of dedicated desks, breakout spaces and private offices. The building is close to the railway station and a short walk from the shopping centre. Super-fast Wi-Fi keeps you connected to your clients and colleagues, while a coffee and sandwich bar ensures you stay fed and alert.
Prices: on request
Cubo offers high-quality office spaces with state-of-the-art facilities and security. From humble beginnings in the Midlands, Cubo has grown to have locations across the UK, including all the core cities. As such, memberships are flexible; members are free to transfer between offices and locations as they need, with options to add memberships as businesses grow.
Its Sheffield office has been open since 2021. Located in the city centre, the office contains 60 hot desks and an extensive range of private offices and dedicated desks. Free networking events ensure members can mingle and connect, while inclusive barista coffee keeps everyone alert – there's even beer on tap.
Prices: From £125 p/m
Desk.Space in Sheffield is split across 3 venues, all close to transport links and the city centre. All venues are located in the regenerated manufacturing site at Kelham Island, offering unique, flexible working spaces for individuals and businesses.
The co-working spaces are tech-led, meaning smart office management and everything members need to be productive. Open-plan office arrangements foster productivity and collaboration, while the location means members can easily access the city after work.
Prices: From £40 p/m
Located just a 10-minute walk from Sheffield train station, Wizu Workspace's Eyrie Street is close to the city centre. It's a modern workspace with plenty of amenities, including high-level Wi-Fi, bottomless brews and a fitness studio.
The office options are flexible depending on members' needs. For those who need a wired connection, routers are available – or you can install your own. The offices are all designed to make your workspace unique and fun, with options for private spaces and bright co-working areas.
Prices: From £85 p/m
Regus is one of the most established coworking space providers, having built a global community of 2.5 million people spread across thousands of locations.
The Balance is one of Regus's Sheffield locations, with 49 private offices and 24 coworking desks. Located in the heart of the city, this office is a short walk from a rich selection of bars and restaurants along West Street.
Regus offers a range of memberships that are flexible to fit the needs of members. Whether you need a business address or a private office for your team, Regus works to accommodate your preferences.
Contact the team today
Looking for more advice surrounding your IT and technology?
Fill in the form below and one of our experts will be in touch to help you with your enquiry.
Related insights
Browse more articles from our experts and discover how to make better use of IT in your business.