The Future of Law Firms: How Digital Transformation Will Affect the Legal Sector
The legal sector is notorious for its traditional approach to business. Firms may find it difficult to change well-established processes, and some partners may not see the value in digital transformation at all. But this attitude presents real threats to firms and data.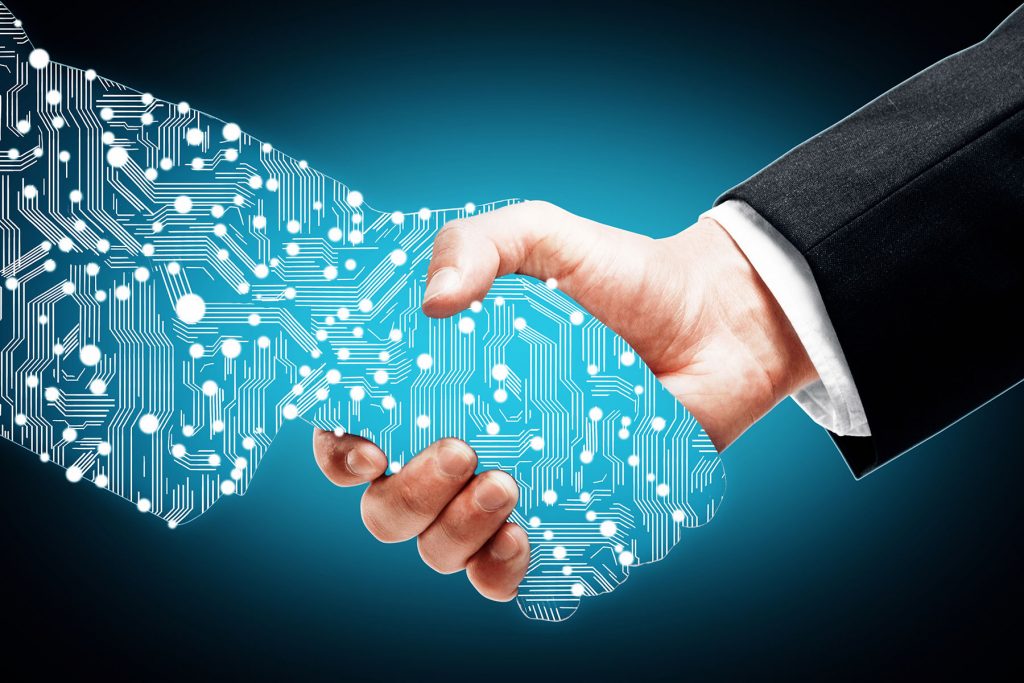 Executive summary:
As an experienced provider of IT Support for Law Firms, we know that digital transformation is the best opportunity for law firms to modernise and deliver better value for their clients.
Law firms have a unique relationship with technology. Where digital transformation has swept through other industries, many well-established firms (and some partners who are used to doing things in a certain way) still firmly believe in traditional business methods.
These views have meant that the legal sector has fallen behind in modernisation and digital transformation. And outdated methods are now presenting real threats to firms.
At AAG, we are committed to helping businesses improve by embracing technology. We wrote the guide below this summary to help law firms understand the role of digital transformation and convince stakeholders of its value.
Digital transformation is the process of implementing new ways of working and changing the mentality of a workplace through technology. It usually involves buying technology, but the most important aspect is the mentality change in the staff.
Successful digital transformation means that staff are more productive. With new tools that automate repetitive admin tasks, they can focus on work that delivers value to the firm – whether that's engaging more clients or devoting more time to existing cases.
Creating an efficient modern workplace also helps with staff retention. More people want to work from home and are willing to move jobs to achieve this. Investing in collaborative tools that allow lawyers to work in a hybrid or remote environment will make them feel supported and more likely to continue doing great work for your firm.
Digital transformation will cause big changes in the legal industry. Law firms are currently very vulnerable to cyber attacks. Investment in powerful cyber defences and training for staff will help ensure that firms and client data remain safe.
Better cyber defences also help firms stay on the right side of GDPR law. Any failures when keeping client data safe now carry the risk of heavy fines, so there's a financial incentive to invest in the best cyber security measures.
As more powerful technology is created and implemented in the legal sector, case turnaround times will shorten. Lawyers can use case management software to stay on top of workloads, and more easily edit legal documents digitally before the final version is printed, reducing overall editing time.
While digital transformation has plenty of benefits, firms need to approach it correctly to get the most out of the new technology they buy and the new processes they implement.
This means getting buy-in from all staff and having a strategy in place that is realistic. Changing things too quickly or making the wrong investments will delay your digital transformation and cause further inefficiencies in your workflows.
Looking for more detail about how and why law firms should embrace digital transformation? Read on.
Everything legal firms need to know about Digital Transformation
'Digital transformation' has become a byword for modernisation in the business world. Particularly in recent years, rapid technological advancements have allowed organisations to better communicate with customers, collaborate with partners and reach new markets.
For example, hybrid work environments are now not only possible but, in many cases, preferable, with employees reporting higher levels of satisfaction and boosted productivity. This new way of working would not have been possible without the implementation of cutting-edge technology.
The benefits of digital transformation are already being seen in other sectors, and there is no reason why the legal sector should not benefit from the same advantages. In order to stay ahead of the curve, law firms need to embrace digital transformation.
What does digital transformation mean?
Digital transformation does not just mean 'buying technology'. It is a change in mentality, moving away from traditional work methods and looking towards the new opportunities working digitally can provide.
For instance, video conferencing applications like Microsoft Teams and Zoom have become increasingly popular as more staff work remotely and firms connect with clients across the country.
While a firm may have invested in a Teams subscription, digital transformation means using the application to boost productivity with new workflows. This could take the form of digitally hosted conference rooms that allow in-office and remote employees to collaborate, or connect lawyers from two firms to share information effectively.
As such, technology is used to support the creation of new business processes or improve existing workflows. It involves anything from automating manual processes to improving the customer experience.
There are many benefits of digital transformation, including:
Improved efficiency: Automating manual processes allows staff to focus on more value-added activities.
Improved communication and collaboration: Digital tools can help to improve communication and collaboration between staff, clients and other stakeholders.
Better access to data: Better access to data can help firms make more informed decisions about their business.
Better document management: Law firms handle thousands of documents for their clients. Digital transformation gives firms better tools to efficiently store and send relevant documents between clients and their lawyers.
A more proactive approach: Being more proactive in their business approach can help firms anticipate and quickly respond to changes in the market.
10 ways in which digital transformation will affect the legal sector
Increased efficiency and faster turnaround times
Technology reduces the time it takes to complete legal tasks, resulting in faster turnaround times and lower costs for clients.
Automation of admin tasks
The automation of administrative tasks frees up time for lawyers to focus on more value-added activities, such as client interaction and strategic planning.
Calendars present an excellent opportunity for automation. Regular appointments can be set to 'recurring' on calendar apps, meaning they only need to be entered once.
Scheduled court dates in a new case can also be entered automatically using 'rules-based' calendaring, which applications like Clio support. By entering the date of the trial, the calendar updates to inform lawyers of related dates, like pre-trial conferences and witness list exchanges.
Streamlined workflows
Technology helps streamline workflows, making it easier for lawyers to get work done. Examples include live editing of documents in applications like Microsoft Word and simplifying the contract management process.
Improved communication and collaboration
Digital tools enable better communication and collaboration between staff, clients and other stakeholders. Lawyers can work together on cases wherever they are located, whether that's in the office, at home or outside the courtroom. A more efficient working environment leads to improved outcomes for all parties involved.
Better access to data
Document management systems and cloud storage will increase the ease with which lawyers can access data.
Having better access to data will allow law firms to make more informed decisions about their business and help find the best solutions for cases. Lawyers can access historical data from sources like the HMCTS on related cases to ensure they handle a current client correctly.
This improved decision-making will lead to better outcomes for firms and their clients.
Better resource management
Firms can use technology to manage their resources better, including staff, documents and data. Moving away from paper-based storage frees up space and time for firms to focus on their clients instead of admin.
A wider range of legal services available to clients
Clients will have better access to a broader range of legal services thanks to the rise of online legal platforms. These platforms will provide clients with the ability to access legal services from anywhere in the world, at any time of day.
Technology will enable firms to provide improved customer service. This could include providing clients with the ability to track the progress of their cases online or offering live chat support.
Better protection for data
As law firms move their operations online, they must ensure that their data is better protected. Using secure cloud-based solutions will help protect data from external threats.
In addition, advanced cyber security measures such as SIEM can proactively monitor networks and identify irregularities. Additional layers of protection keep law firms GDPR-compliant and reassure clients that their data is secure.
Increased competition in the legal industry
Legal practices will need to embrace new technologies in order to stay competitive and keep up with the demands of modern clients.  Firms that fail to do so will risk losing out to their more technically-minded rivals.
'Traditional' law firms that refuse to embrace technology will become obsolete
As clients move to more efficient and cost-effective models, traditional law firms that refuse to embrace technology will fall behind. This could lead to a consolidation of the legal industry, with the surviving firms being those that are more adaptable to a rapidly changing digital landscape.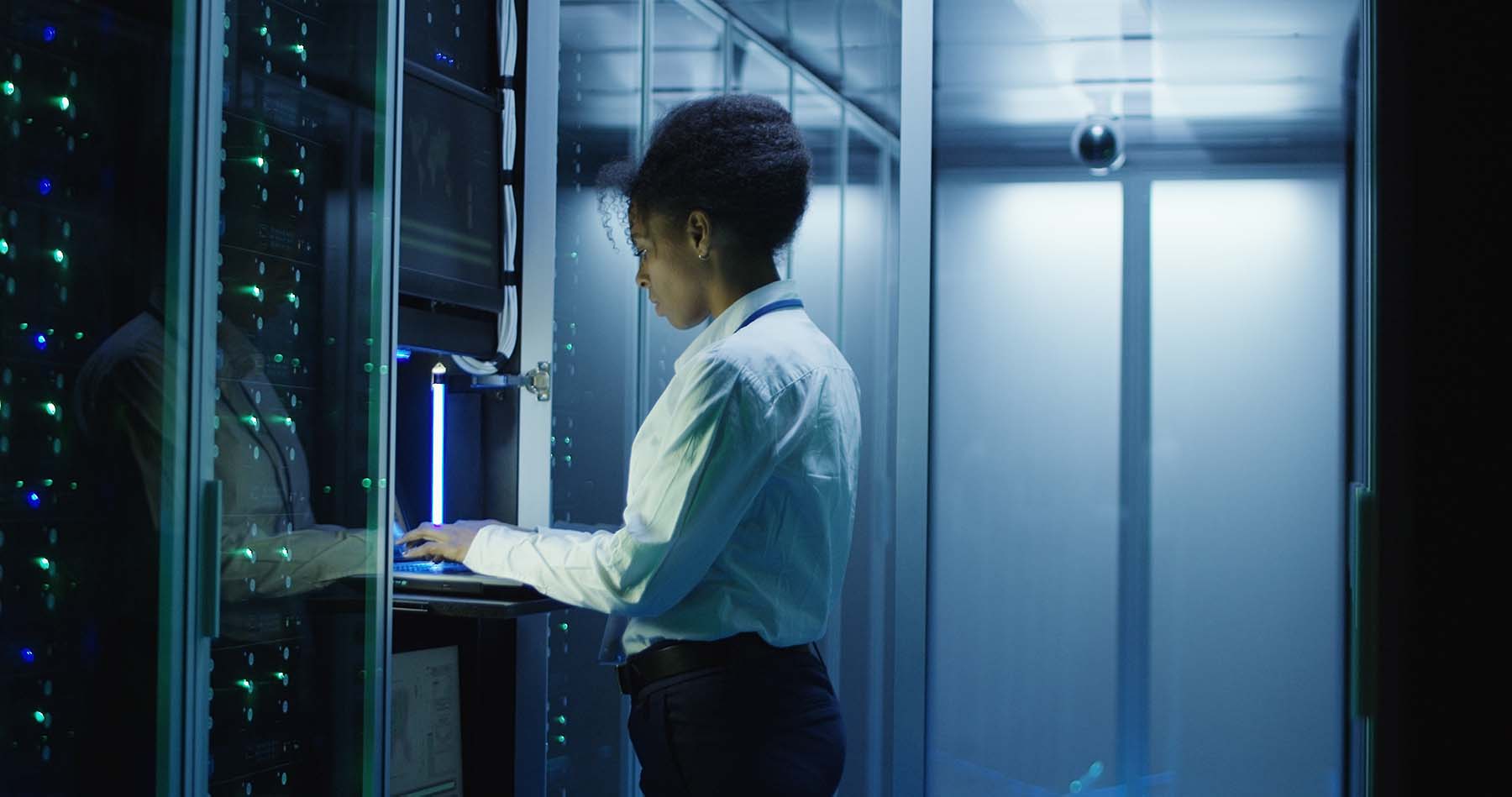 The digital tools for law firms of the future
Online legal platforms
Using online legal platforms will help improve communication and collaboration between staff, clients and other stakeholders. This will lead to a more efficient working environment and improved outcomes for all parties involved.
Utilising the power of the internet and online opportunities will help firms to provide a broader range of legal services to clients. For instance, AI and chatbots could let clients set up an initial meeting outside of normal working hours.
Automated workflow tools
Low-value, repetitive tasks are costly in terms of time and productivity. Automating legal tasks like contract creation will result in faster turnaround times and lower costs for clients.
Technology can also help law firms to manage their projects better. Firms can plan, track and execute projects more efficiently using project management software. This will result in improved project outcomes and increased client satisfaction.
Asana lets firms create easy-to-follow projects with custom templates for tasks and the ability to add and track team members.
Data analytics tools
The development of data analytics tools in the legal sector will help firms to understand their customers better and identify new areas of business opportunity. In addition, data analytics tools will help law firms make better decisions about allocating their resources.
Microsoft Power BI is one of the most popular data analysis tools, with features that allow firms to visualise their data and use AI to uncover additional insights.
Collaborative tools
Some of the key processes that collaborative tools will help legal firms include:
Client communication and collaboration
Document management
Case tracking
Data management
Resource management
By making it easier for lawyers to communicate and collaborate with clients and better manage their documents, data and resources, firms will be able to improve their efficiency and effectiveness.
Microsoft SharePoint lets teams share files, news and resources, enabling productive work between lawyers wherever they are located. Customisable interfaces and features mean that your SharePoint environment fits your firm.
Client management tools
The use of client management tools will help to improve communication between lawyers and clients, as well as help to manage client data more effectively. This will lead to better outcomes for all parties involved.
What are the challenges of digital transformation?
A 2020 study by Gartner revealed one of the largest weaknesses of the legal sector exposed by Covid-19 was technology solutions and levels of adoption. 48% of surveyed firms selected this as an area of weakness, ahead of knowledge management and coordination (26%) and the ability to effectively balance routine and unplanned workloads (26%).
Like any business transformation, certain challenges must be considered when embarking on a digital transformation journey. These include:
Change management: Implementing new technologies and processes can be disruptive to businesses, and can require significant change management.
Cost: There can be a significant cost associated with implementing new technologies and processes. Choosing the right investments is critical to success.
Employees: Any new technology or processes implemented won't be successful if staff can't effectively use them. The desire for efficiency needs to be tempered with the effect new processes will have on the workforce.
What does the future hold for law firms?
Digital transformation is inevitable, and law firms need to embrace it in order to stay competitive. The benefits of digital transformation will allow law firms to improve efficiency, communication and collaboration and give them better access to data, allowing for a more proactive approach to business. Firms that fail to embrace digital tools will risk losing out to their more technologically advanced rivals.
The legal sector is undergoing a period of change, and firms need to adapt in order to stay ahead of the curve. Digital transformation will play a vital role in this, and firms that embrace it will be well-positioned to succeed in the future.
Technology should support your team, not slow them down. Maximise your billable hours with AAG's specialist IT Support for law firms. Read More
Related insights
Browse more articles from our experts and discover how to make better use of IT in your business.