The Latest Cloud Computing Statistics (updated September 2023)
Cloud computing has transformed both the business world and our personal lives. Find out how the cloud is evolving with the latest cloud computing statistics, updated for September 2023.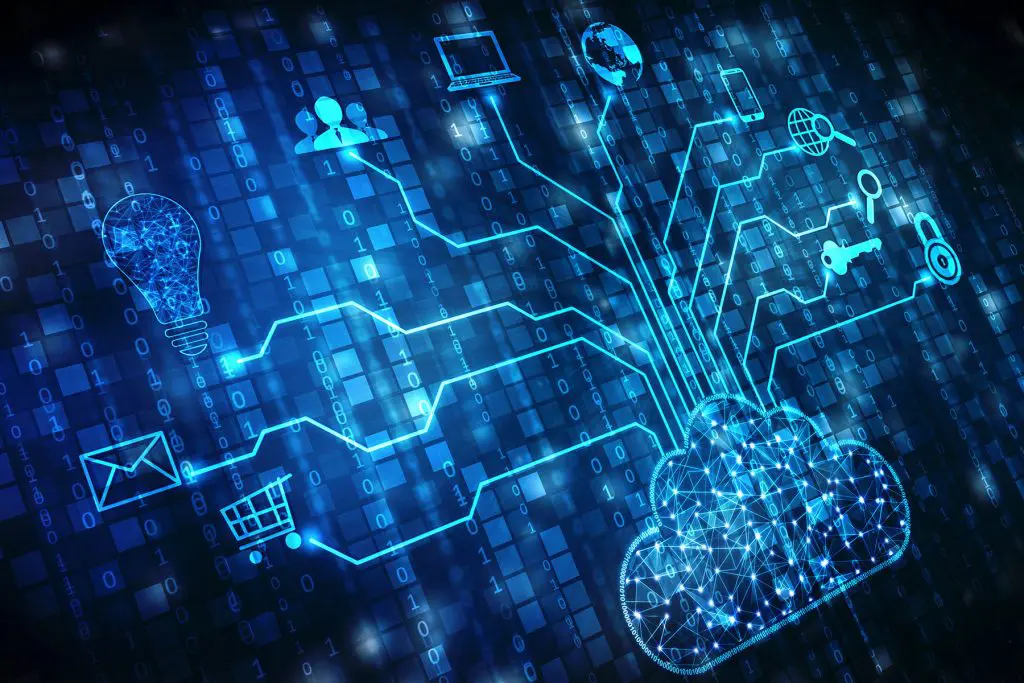 Headline Cloud Computing Statistics for 2023
12-month revenues between the start of 2021 and 2022 for cloud infrastructure services reached $191 billion.
AWS had the largest market share of cloud infrastructure services at 33% in Q1 2022.
Microsoft Azure had a market share of 22% in Q1 2022, with Google at 10% and all other companies at 35%.
In total, Amazon, Microsoft and Google accounted for 66% of the cloud market at the start of 2023.
Public cloud Platform-as-a-Service (PaaS) revenue in 2022 was $111 billion.
The cloud market is projected to be worth $376.36 billion by 2029.
It's estimated that the world will store 200 zettabytes (2 billion terabytes) in the cloud by 2025.
The average cloud user spends around $400 monthly for a single server. Hosting the entire back-office infrastructure costs an average of $15,000 per month.
Just 11% of organisations have encrypted between 81-100% of the sensitive data they store in the cloud.
Cloud Computing Overview
Cloud computing provides computer resources over the internet. It's an efficient, cost-effective alternative to maintaining on-site network infrastructure and has seen a surge in popularity in recent years – partly driven by the pandemic and resulting changes in the workplace.
In 2022, 60% of corporate data was stored in the cloud. This figure is expected to increase as cloud adoption becomes more widespread. In 2015, just 30% of corporate data was stored in the cloud. The share of data in the cloud doubling in just 7 years highlights the profound impact this transformative technology has had in the business world.
The cloud isn't just used for business. An estimated 2.3 billion people use personal clouds such as Dropbox, Google Drive, and iCloud, more than doubling from 1.1 billion in 2014.
The Most Popular Cloud Services in 2023
Amazon Web Services:
At the start of 2023, AWS had a market share of around 33%, the largest of any cloud service globally. After Q1 2023, AWS's market share decreased to 32%.
Microsoft Azure:
Microsoft Azure reached a market share of 23% at the end of 2022, beginning 2023 as the second-largest cloud service globally. Azure maintained its 23% market share after Q1 2023.
Google Cloud Platform:
Google Cloud began 2023 with a market share of 11%, growing 1% in Q4 2022 compared to the same point in 2021. Google Cloud's market share decreased to 10% after Q1 2023.
Public Cloud Services Revenue
Public cloud service revenue surged past $415 billion in 2022, growing from $343 billion in 2021. Public cloud service revenues in 2023 are predicted to reach $526 billion.
Infrastructure as a Service (IaaS) revenues grew 29.7% in 2022 to reach $120.3 billion.
Amazon had the largest share of revenues for IaaS in 2022 -40% ($48.126 billion).
Cloud Computing in 2022
Q1:
Cloud spending increased 34% YoY to reach nearly $53 billion – making it the 11th time in 12 quarters that the YoY growth rate has been in the 34-40% range.
Amazon started 2022 with the largest worldwide market share, remaining at 33%.
For the third consecutive quarter, AWS's annual growth exceeded that of the overall market.
Microsoft gained a 2% market share compared to Q4 2021.
Google's annual market share gain approached 1%. Overall, it had a 10% market share.
The collective market share of all other cloud providers has shrunk from 48% to 36% despite revenue growth of over 150% since Q1 2018, as their growth rates remain below the likes of Amazon, Microsoft and Google.
The top 3 cloud service providers (AWS, Azure and Google) collectively grew 42% YoY.
Q2:
Nearly $55 billion was spent on cloud infrastructure services in the quarter – 29% more than the same point last year.
Amazon's worldwide market share increased by over 1% to almost 34%.
Amazon, Microsoft, and Google combined had a 65% share of the global cloud market in Q2 2022, up from 61% in 2021.
Q3:
Spending in Q3 exceeded $57 billion – an increase of over $11 billion compared to Q3 2021.
Compared to the same point in 2021, the three largest cloud providers increased their market share by at least 1%.
Amazon, Microsoft, and Google combined had a 66% share of the worldwide market in Q3, up from 61% a year ago.
Google Cloud's growth rate increased by 48%, boosting its market share by 1%. Google also announced new cloud regions in Malaysia, Thailand and New Zealand.
Q4:
More than $61 billion was spent globally on cloud infrastructure services in Q4 2022.
Companies spent over $10 billion more in Q4 2022 compared to Q4 2021.
Microsoft Azure reached a market share of 23%, a 2% increase over its average of 21% in the last 4 quarters.
The 3 largest cloud service providers (Amazon, Microsoft and Google) collectively held 66% of the global cloud market.
Cloud Computing in 2023
End-user public cloud spending is expected to reach 597.3 billion in 2023.
Cloud Computing Trends In 2023
Microsoft Azure catches up with Amazon Web Services
AWS remains the most popular cloud service, with a 33% market share at the start of 2022. However, Azure is seeing increased usage compared to previous years. Microsoft's cloud platform gained a 2% market share in 2022 from 2021, with revenue up 24%.
A 2022 study indicated that organisations that are 'light' or 'moderate' cloud users are more likely to use Azure over AWS. For light users, 66% used Azure, compared to 65% AWS. For moderate users, 70% used Azure, 2% more than those using AWS (68%).
However, for those organisations that see themselves as 'heavy' cloud users, AWS is still the preferred choice, albeit by a small margin. 81% use Amazon's cloud platform for their workloads, compared with 80% for Azure.
The cloud becomes more popular with SMEs
In 2022, 57% of SMB workloads and 56% of SMB data resided in public clouds, with a further 6% of each planned to move into the cloud in the next 12 months. This means that, as we move into 2023, 63% of SMB workloads will end up being hosted in the cloud, as well as 62% of SMB data.
Businesses look towards multi-cloud solutions
As businesses move more of their storage and computing power off-premises, they need to ensure they are getting the best value for money. Diversifying their cloud spend across different providers prevents businesses from becoming locked into one system and minimises the impact of issues with the provider, such as outages.
89% of businesses report using multi-cloud solutions, with just 9% using a single public cloud. Overwhelmingly, most businesses are using hybrid clouds (public and private) – 80% use hybrid clouds, while 7% use multiple public and 2% use multiple private clouds.
The cloud gaming market expands
The global cloud gaming market was valued at $1.72 billion in 2021 and grew to $3.24 billion in 2022. By 2024, growth is projected to reach around $6.3 billion.
Increased investment by gaming companies and the growing popularity of streaming games on-demand are expected to drive huge growth in the market. By 2029, the global cloud gaming market is estimated to be worth $40.81 billion, with a CAGR of 43.6% during the period.
Cloud spend management becomes the priority
Managing cloud spend has become the top priority for both enterprises and SMBs. 82% of all organisations are finding cloud spending their main challenge, ahead of security (79%) and lack of resources or expertise (78%).
Meanwhile, cloud migration is still presenting a challenge to many enterprises, with 71% struggling with moving data into the cloud. SMBs are faring better, with just 42% reportedly struggling with migration.
Cloud Adoption Statistics
Most organisations that use the cloud employ multi-cloud solutions – 89% in a 2022 survey of 753 organisations said they use more than 1 cloud for storage and workloads. Just 9% use a single public cloud (increasing 1% from 2021), and 2% use a single private cloud solution.
Of those using multiple clouds, 80% use hybrid solutions, 7% use multiple public clouds, and 2% use multiple private clouds.
Most organisations use multiple private and multiple public clouds – 48% compared to 31% using multiple public with one private, 12% with one public with multiple private and 9% with a single public and a single private cloud solution.
Covid-19 highlighted the advantages incorporating cloud applications can provide in business. By 2024, companies will look to dedicate 80% of their total IT budget to cloud spend. Just 9% have decreased their annual cloud budget in the wake of Covid-19, with 65% increasing their cloud spend. More than half are moving more applications into the cloud.
Cloud Computing In Business Statistics
The cloud continues to see increased use in business, as more operations move online and workplaces incorporate remote and hybrid options for employees. We supply IT Support for Law Firms and Financial Services IT Support, and can confirm even sectors that aren't thought of as tech-savvy are being forced to embrace cloud technology.
Over 98% of organisations use the cloud in some way, whether through SaaS applications or a fully cloud-native network. Cloud infrastructure spend is estimated to increase by 23% in 2023.
A 2022 study of 753 technical and business professionals worldwide found that 63% 'heavily' use the cloud, up from 59% in 2021 and 53% in 2020.
In the same survey, 'light' cloud usage has dropped from 19% in 2020 to 14% in 2022, suggesting that more organisations are incorporating more cloud-based services.
Increasingly complex cloud use means organisations employ additional measures to manage their services. Enterprise-size organisations (with more than 10,000 employees) are unsurprisingly more likely to use these tools than other companies. 41% of enterprises employ multi-cloud security tools, above the average of 32% of all organisations. In addition, 37% of enterprises use multi-cloud cost management tools, compared to 31% when looking at all organisations.
End-user spending on public cloud services is expected to reach nearly $600 billion in 2023. A third of this spending is predicted to be on Software-as-a-Service (SaaS), at $208 billion, followed by Infrastructure-as-a-Service (IaaS) at $156.2 billion and Platform-as-a-Service (PaaS) at $136.4 billion.
Optimisation of cloud use is becoming a greater priority for businesses. 52% of respondents in a survey of 1000 professionals said that cloud cost optimisation was more of a priority in 2022 compared to previous years. Even those with a 'strong culture of cost and ownership' aren't always on top of how much their business spends on the cloud. 46% believed their cloud costs were about where they should be, meaning more than half (54%) weren't spending efficiently.
For businesses that didn't have their engineering departments take control of cloud costs, their view on spending efficiency was even lower –  just 32% thought cloud costs were where they should be.
Operator and vendor revenues for main public cloud and infrastructure services hit $544 billion in 2022, growing 21% from 2021. IaaS and PaaS experienced the largest growth (29%) over the year, accounting for $195 billion of total revenues.
Cloud security in business
Security is a critical consideration for businesses looking to enter the cloud. Up to 45% of data breaches occur in the cloud, with higher costs for those who hadn't developed a proper cloud security plan. The average cost of a data breach for those organisations was $4.59 million. Those organisations with well-established cloud security saved an average of over $700 million, with breaches costing $3.87 million.
The global cloud security software market was valued at $29.5 billion in 2020. By 2026, the market is expected to be worth $37 billion.
Personal Cloud Statistics
The cloud isn't just used by businesses. Personal clouds and SaaS are used to provide remote storage and services for consumers, including streaming services. Billions across the world use personal clouds like Google Drive and Microsoft OneDrive to store documents, pictures, videos and other files.
In 2020, an estimated 2.3 billion people were using personal clouds.
In 2018, around 850 million people were using iCloud, of which 170 million used a paid plan.
In 2018, Google Drive had around 1 billion users, as well as 800 million daily active users.
Dropbox has over 700 million registered users globally.
A 2020 survey indicated that 71% of people in the US use a cloud storage service.
40% use Google Drive.
33% use iCloud.
20% use OneDrive.
The most popular use for personal cloud storage is photos, with 71% of users storing this data type in the cloud. 53% use personal clouds for backups, while 41% use this storage for music and videos.
Global Cloud Computing Statistics
Europe
IT and business services in the EMEA region (Europe, the Middle East and Africa) generated an estimated $350 billion in 2022. In 2023 revenues are expected to reach around $360 billion.
The cloud computing market in Europe was worth $63 billion in 2021.
Over half of European organisations (58%) in a survey said their cloud usage is 'heavy', compared to the 63% global average.
65% said their cloud usage was higher than planned, which in part may be due to the pandemic accelerating cloud adoption.
Assessing technical feasibility is the biggest challenge in cloud migration for European organisations, with 51% seeing this as a barrier to adoption. Other challenges include understanding application dependencies (49%) and assessing on-premises vs. cloud costs (44%).
The top cloud priority for European organisations is migrating more workloads to the cloud, with 69% looking to initiate these moves. Closely following that is optimising existing cloud use (68%) and progressing on a cloud-first strategy (47%).
North America
In 2019, the cloud computing market in the US had revenues of $92.4 billion. Of this, 61.3% was generated through the SaaS segment, amounting to $56.6 billion.
37% of organisations in the US have failed an audit or experienced a cloud data breach in the last year.
In healthcare, the cloud market share is expected to increase by $25.54 billion between 2020-2025. The US is driving this increase, with cloud computing in healthcare expected to grow by 40%.
South America
The compounded annual growth rate of cloud computing services in South America was 22.4% between 2019 and 2023. PaaS experienced greater growth of 30.1% during the same period.
Argentina's IT market was valued at $10.18 billion in 2021 and is forecast to grow with a CAGR of 8.1% to reach $15.03 billion by 2026. In this period, SaaS is expected to be the largest service segment of the IT market.
Latin American cloud storage services were valued at around $2.3 billion in 2021. This is expected to reach $145 billion by 2026, the growth driven by greater data demands by businesses and the growing benefits of cloud computing over traditional storage methods.
Africa
In 2021, 70% of Nigerian government agencies hosted data abroad, in countries like the UK, USA and Ukraine.
There are an estimated 643 technology hubs on the continent, with the greatest number in Nigeria (90), followed by South Africa (78) and Egypt (56).
The cloud, virtualisation and the evolution towards serverless computing are estimated to generate around $2 billion in top-line revenue for African markets by 2024.
While the African continent is behind the East and West in technological power, investments in recent years are closing the gap.
As of 2018, less than 1% of global public cloud spend was generated in Africa. However, the opportunity for growth is there – enterprise and wholesale markets on the continent are worth more than $10 billion, with over 400 companies generating more than $50 million in annual sales.
In 2019, Microsoft launched an 'African Development Centre', costing around $100 million, with offices in Kenya and Nigeria. This follows Azure launching its first data centres on the continent in March 2019, in Cape Town and Johannesburg. Azure customers include Nedbank (one of South Africa's largest banks) and the eThekwini water utility.
AWS launched its first data centre in Africa at the start of 2020, in Cape Town. Huawei has also launched public cloud services in Africa.
Asia-Pacific
In China, cloud infrastructure expenditure reached $7.8 billion in Q3 2022, growing 8% YoY and accounting for 12% of global cloud spend for the quarter.
China's annual cloud growth rate has decreased for the third successive quarter, dropping below 10% for the first time.
China's top 4 cloud vendors (Alibaba Cloud – 36%, Huawei Cloud – 19%, Tencent Cloud – 16%, Baidu AI Cloud – 9%) account for 80% of cloud spend in the country.
87% of Australian infrastructure decision-makers use at least one type of cloud service – 70% use hybrid clouds and 59% use multiple public clouds.
91% of Indian infrastructure decision-makers use at least one type of cloud service.
Cloud revenue in Asia is expected to reach $225.55 billion by 2027.
The Asian-Pacific public cloud market is expected to grow at a CAGR rate of 26.4% until 2026. This equates to growth from $51.2 billion in 2021 to $165.2 billion in 2026.
China is one of the largest markets in the Asia-Pacific region. As Google is heavily restricted in the country, the largest cloud service providers are native to China, including Huawei and Alibaba.
Public cloud revenue in China is predicted to reach $54.25 billion in 2023, with the average spend per employee hitting $68.25.
The Asia-Pacific region contains 37% of the world's cloud data centres, with expansion planned in markets like Malaysia, Thailand and Vietnam. In Q3 of 2022, Google announced new cloud centres in Malaysia, Thailand and New Zealand.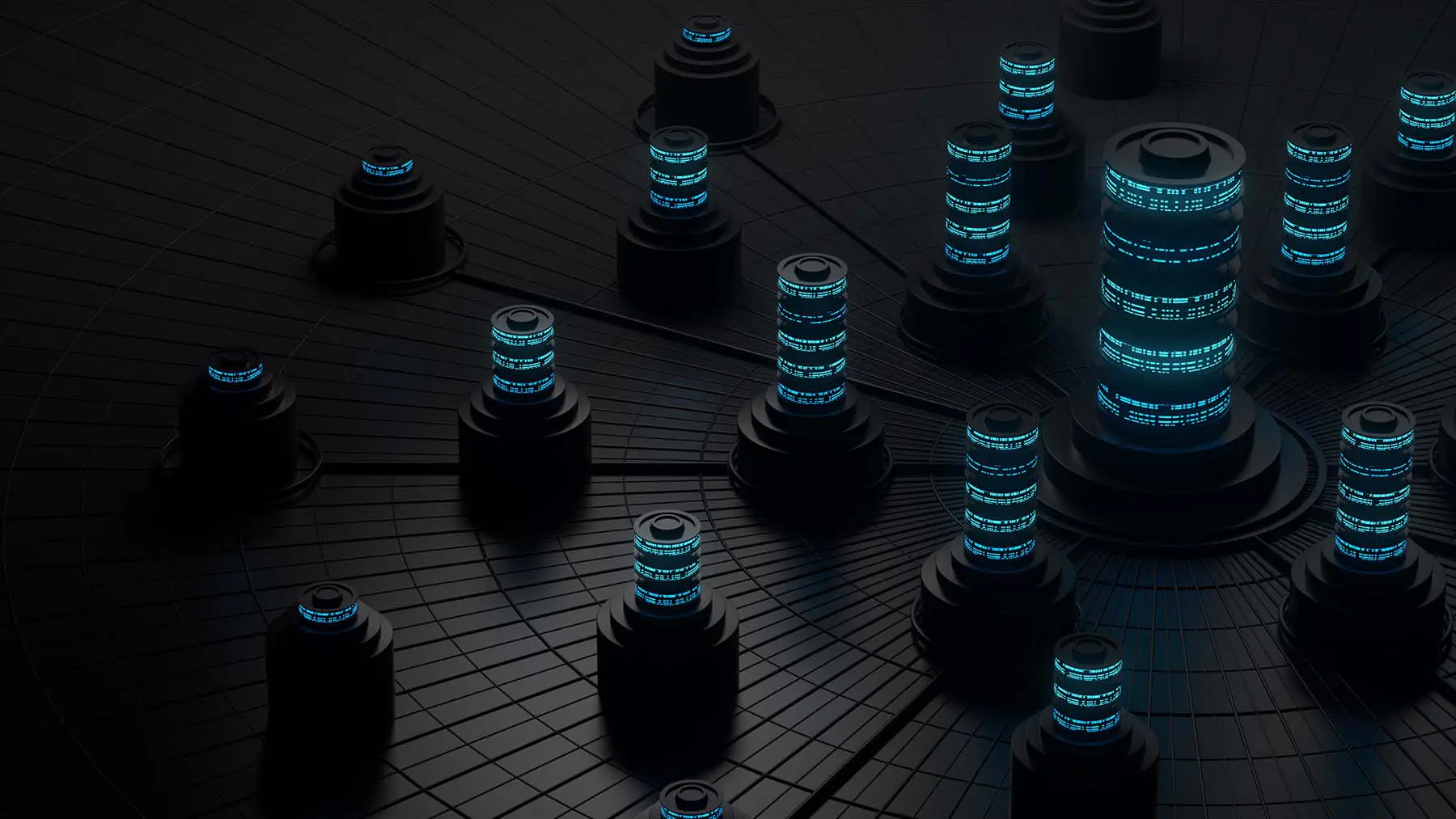 UK Cloud Computing Statistics
46% of the UK population use cloud storage in some capacity.
The 2022 cloud market size in the UK is estimated at £41 billion ($48.5 billion), which is forecasted to grow to £59 billion ($69.9 billion) by 2024.
Public cloud revenue in the UK is $15.57 billion. This is predicted to hit $20.03 billion in 2023.
The largest segment of the public cloud sector in the UK is Software-as-a-Service. In 2023, SaaS is projected to have a market volume of $12.66 billion.
Companies are expected to spend an average of $565.50 per employee on cloud services in 2023.
36% of organisations have failed an audit or experienced a cloud data breach in the last year.
Amazon Web Services
First launched in 2006, Amazon Web Services (AWS) has grown into the largest cloud provider globally. The first service AWS launched was its S3 Simple Storage Service, enabling consumers to store information in the cloud. This was followed later the same year with EC2 Elastic Compute Cloud, providing computer resources over the internet.
Since 2006, AWS has grown to offer over 200 services in the cloud, including machine learning and AI.
In Q3 2022, AWS accounted for 32% of global cloud spending – more than its closest competitors, Microsoft Azure and Google Cloud, combined (31%).
AWS now has deals supplying companies like Boeing, as well as partnerships in sports. For instance,  in football, the Bundesliga now uses AWS for 'Match Facts', giving fans deeper insights into action on the pitch.
In 2022, AWS launched its first 16 'Local Zones' in the US. It has plans to launch these Zones in 32 metropolitan areas in 26 countries. From Amazon's website, these Local Zones 'enable AWS customers to build applications that deliver single-digit millisecond latency performance at the edge of the cloud to hundreds of millions of people worldwide'. This expands AWS's availability beyond its current 84 availability zones in 26 geographic regions.
Amazon Web Services Statistics
AWS has grown 34% annually over the last 2 years.
The cloud service experienced 37% growth YoY in Q1 of 2022.
In Q4 2022, AWS sales grew 20% YoY to $21.4 billion.
In January 2023, AWS announced a second infrastructure region in Australia. This is estimated to support an average of over 2500 full-time jobs annually. AWS is planning to invest $4.5 billion in Australia by 2037.
Microsoft Azure
Microsoft Azure was first announced in 2008, and launched its first services in 2010. First called Windows Azure, the platform was positioned as a rival to Amazon's fledging EC2 services and became commercially available in February 2010.
Windows Azure was rebranded as Microsoft Azure in 2014. The platform now offers over 600 cloud services, including virtual machines that now run on cloud-native Ampere processors, AI services and machine learning.
Microsoft Azure serves millions of customers worldwide, both businesses and individuals. In the UK, surgeons in Northumbria Healthcare NHS Foundation Trust use Azure Machine Learning and the Responsible AI dashboard to help build individualised patient risk profiles.
This particular Trust serves around 500,000 people. Like in many hospitals across the globe, considerable pressure has been put on doctors as surgery backlogs grew due to Covid-19. Traditional risk assessment methods meant that doctors could be analysing data sets of as many as 400,000 patients.
Inputting over 220 parameters into an Azure-powered machine learning model, this Trust has been able to glean deeper insights about factors affecting surgery success.
With access to more information, doctors can better advise their patients on surgery options and place them at the appropriate facilities that cater to their risk profile. With one hospital reportedly having a waiting list of more than 10,000 patients, Azure's AI-powered systems can help identify patients that could be treated at a lower-specification facility, reducing waiting list times for both lower and higher-risk patients.
Microsoft Azure Statistics
Microsoft's cloud revenue in Q3 2022 (financial year Q1 2023) was $25.7 billion – up 24% YoY.
In the same quarter:

Revenue in Intelligent Cloud increased 20% to $20.3 billion.
Server products and cloud services revenue increased 22%.
Azure and other cloud services grew by 35%.

In 2020, 63% of organisations were running applications through Microsoft Azure.
In 2020, Microsoft 365 had an 87.5% market share for productivity suites.
Google Cloud Platform
Google's first cloud service was its App Engine, which launched in 2011. The App Engine provided resources for developing web applications and hosted them in Google data centres.
Google Cloud now incorporates the Google Cloud Platform (which provides public cloud infrastructure), Google Workspace (formerly G-Suite, containing Google Drive, Gmail, Meet, Calendar and other tools), as well as machine learning APIs and enterprise versions of Android and ChromeOS. More than 100 services are currently available in Google Cloud.
Google Cloud Platform Statistics
Google Cloud had revenue of $6.87 billion in Q3 2022, up YoY from $4.99 billion.
In Q4 2022, Google Cloud revenue hit $7.32 billion – a 32% YoY increase.
Google Cloud nearly doubled its market share between 2017-2022, from 6% to 11%.
In 2021, Google Cloud generated $19 billion in revenue, accounting for around 7% of Google's total 2021 revenue of $256.74 billion.
As of January 2023, Google Cloud hosts more than 1.42 million websites, including companies like Spotify.
Google Workspace had 6 million paying customers in 2020.
Google Workspace had just 10.5% of the productivity market share in 2020. Microsoft 365 dominated the productivity market, with an 87.5% market share.
FAQ
What is cloud computing?
Cloud computing delivers on-demand IT resources over the internet.
Maintaining on-site databases, servers, and other IT infrastructure is expensive – maintenance, updates, and expansions all eat into budgets. Cloud providers host the necessary infrastructure remotely, renting these resources on pay-as-you-go or fixed-rate plans. For instance, a single server could provide storage for multiple organisations, reducing the cost for those organisations as they share resources rather than each paying for their own on-site server.
Cloud computing also provides convenience. Scaling resources depending on workloads or adding new services can happen faster through the cloud than installing additional infrastructure or network resources on-site. In the cloud, organisations are agile and able to respond quickly to changes in their market or within their workforce.
How many millions of cloud users are there worldwide?
There are 3.6 billion cloud users worldwide.
In 2018, approximately 3.6 billion people globally used at least one consumer cloud service.
Who are the biggest cloud service providers?
The biggest cloud service providers are Amazon Web Services, Microsoft Azure and Google Cloud Platform.
AWS, Azure and Google Cloud collectively accounted for 66% of global cloud spend at the end of 2022.
What is PaaS in cloud computing?
PaaS stands for 'Platform-as-a-Service'.
This type of cloud computing gives consumers (usually businesses or developers) a complete cloud platform, including hardware, software and other infrastructure, to develop, manage and run applications.
From databases to storage to development tools, everything is hosted by the cloud service provider, which is rented in packages. Consumers can choose to 'pay-as-you-go' for flexible pricing based on the resources they use. Alternatively, they can pay a fixed price for a set number of users or amount of resources.
PaaS allows developers to build, test and run applications quickly and in a cost-effective way, which may not be possible if they have to build and host their own on-premise platform.
What is IaaS in cloud computing?
IaaS stands for Infrastructure-as-a-Service.
IaaS offers essential computing resources on demand. Customers can rent storage and servers, networking and data centres, adding and removing resources as needed.
IaaS is not a complete 'traditional' computing substitute – customers still have to install and configure their own operating systems and applications. However, the underlying infrastructure can all be outsourced with IaaS, removing the need for expensive on-site solutions.
This gives customers the freedom to add additional resources quickly and efficiently, or easily remove services they no longer need. IaaS is typically provided as a pay-as-you-go package, meaning customers only pay for the resources they use.
What is SaaS in cloud computing?
SaaS stands for 'Software-as-a-Service'.
SaaS delivers applications over the internet, meaning customers don't need to worry about installing and maintaining applications on individual computers.
SaaS operates on a subscription model, with the provider maintaining the application and all customers sharing the same code base and infrastructure. The centrally maintained infrastructure and code mean that providers can easily roll out updates and new features, whereas once they had to maintain multiple versions of outdated code.
The main advantage of SaaS is that applications can be accessed from anywhere with an internet connection, opening up new opportunities for collaborative work, and supporting remote or hybrid work environments.
Where is data stored in cloud computing?
Cloud-based data is stored remotely, typically in servers managed by a cloud service provider. People or businesses then access their data through the internet.
Data is normally stored locally, either in a computer on a hard drive disk (HDD) or solid-state drive (SSD), or in local servers.
Cloud service providers use data centres to house their servers, which then provide storage for consumers. Region-specific restrictions, like the EU's GDPR law, mean that servers may need to be in a certain location and the appropriate safeguards put in place.
For instance, Google has data centres across the globe. This includes their European headquarters in Dublin, Ireland, which cost around $575 million, and at least 14 locations in the US.
What is FaaS in cloud computing?
FaaS stands for Function-as-a-Service.
FaaS is a subsection of serverless computing. FaaS allows consumers to develop, run and manage application functions without needing to build or maintain any infrastructure associated with application management. A popular use for FaaS is building microservice applications.
While FaaS sounds similar to PaaS, they have some key differences. PaaS provides a full platform for building an application, including databases, servers, DevOps tools and load balancing. However, with FaaS, you need to use a framework for deployment and scalability – the cloud service provider doesn't handle this. As such, PaaS is helpful for developing software, while FaaS is better suited for running code in response to events or requests.
What is the difference between cloud storage and cloud computing?
Cloud storage and cloud computing differ in the type of resource provided over the internet.
Cloud storage is one of the most straightforward applications of cloud technology – it allows you to store data in the cloud. Dropbox, Google Drive and Apple iCloud are all examples of cloud storage.
Cloud computing is more complicated. Cloud computing involves any computer resources provided over the internet. This can include software, networking, operating systems and other infrastructure. The most common types of cloud computing are Software-as-a-Service (SaaS), Infrastructure-as-a-Service (IaaS), Platform-as-a-Service (PaaS) and Serverless.
What is cloud adoption?
Cloud adoption refers to the process undertaken by organisations to migrate data to the cloud and incorporate cloud-based services into their operations.
The level of cloud adoption differs depending on the organisation – some may only use the cloud for remote data backup. Some are more involved, hosting software over the internet or migrating their infrastructure into the cloud.
What percentage of companies use cloud services?
98% of companies globally use the cloud in some way, including SaaS services and cloud storage.
As the cloud becomes more powerful, it is expected that more businesses will start using these services.
Which cloud service provider uses solid-state storage?
Most cloud service providers will offer Solid-State Drive (SSD) storage in some capacity.
For instance, Microsoft Azure offers several 'Managed Disks' storage options for its Azure Virtual Machines and Azure VMware packages. These options include standard HDD storage, as well as 'Standard SSD', 'Premium SSD' and 'Ultra Disk Storage'.
Sources:
Synergy Research Group, Microsoft, Alphabet, Amazon, IDC, Canalys, Statista, Fortune Business Insights, Gartner, Flexera, Mintel, Forbes, Cybersecurity Ventures, Xalam Analytics, Connecting Africa, The Guardian (Nigerian), International Finance, N6 Host, World Wide Worx, Technavio, Dropbox, CNBC, The Verge, Market Research, Thales, GlobalData, IBM, CNBC, CloudZero, Forrester, Amazon, Check Point, HG Insights, McKinsey
Related insights
Browse more articles from our experts and discover how to make better use of IT in your business.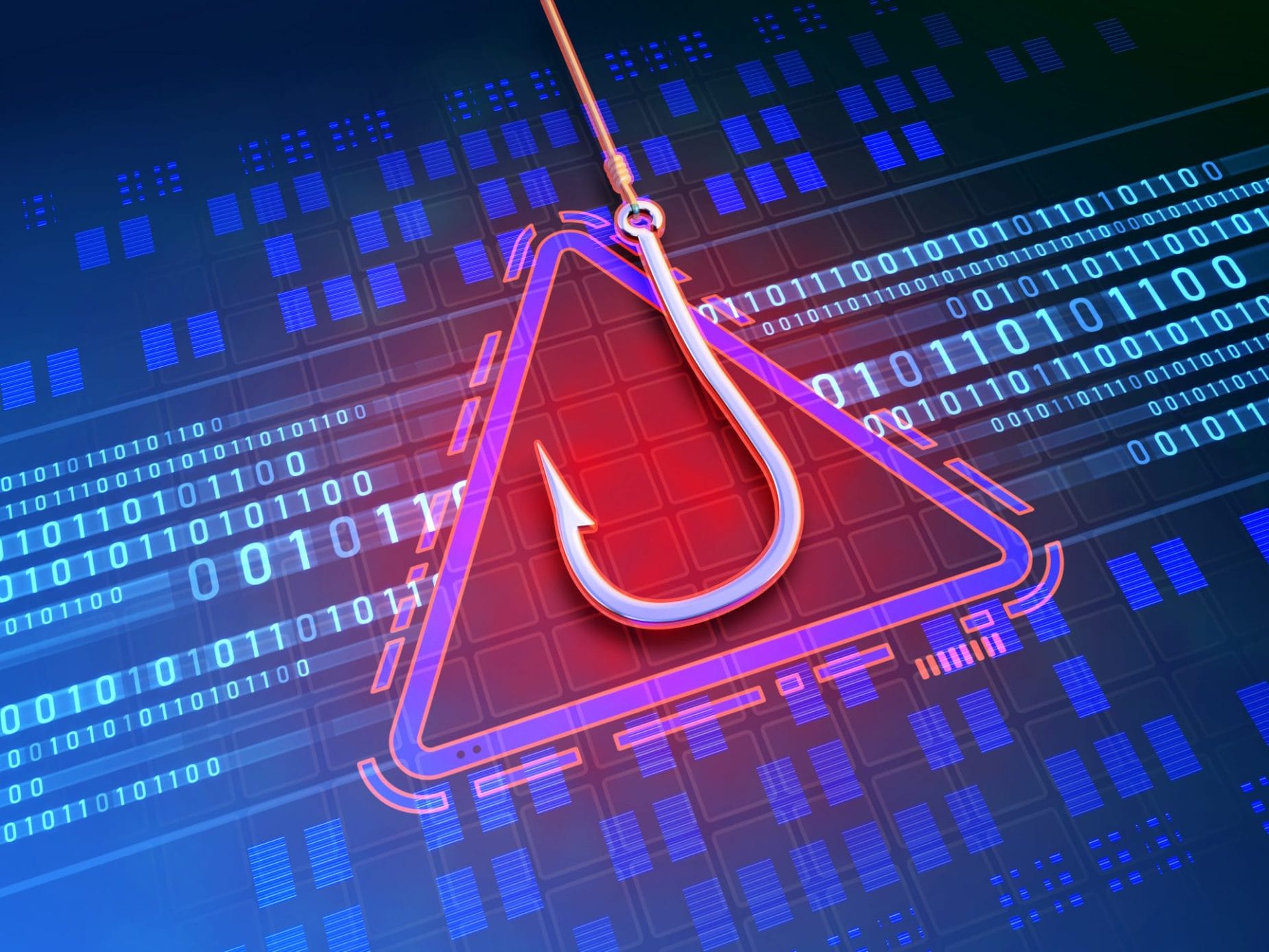 02.09.23
As the most common form of cyber crime, phishing affects both individuals and businesses. Find out how attack vectors and trends are developing with the latest phishing statistics.
02.09.23
Read the latest cyber crime statistics, updated for September 2023, and see how the threat landscape has changed in recent years.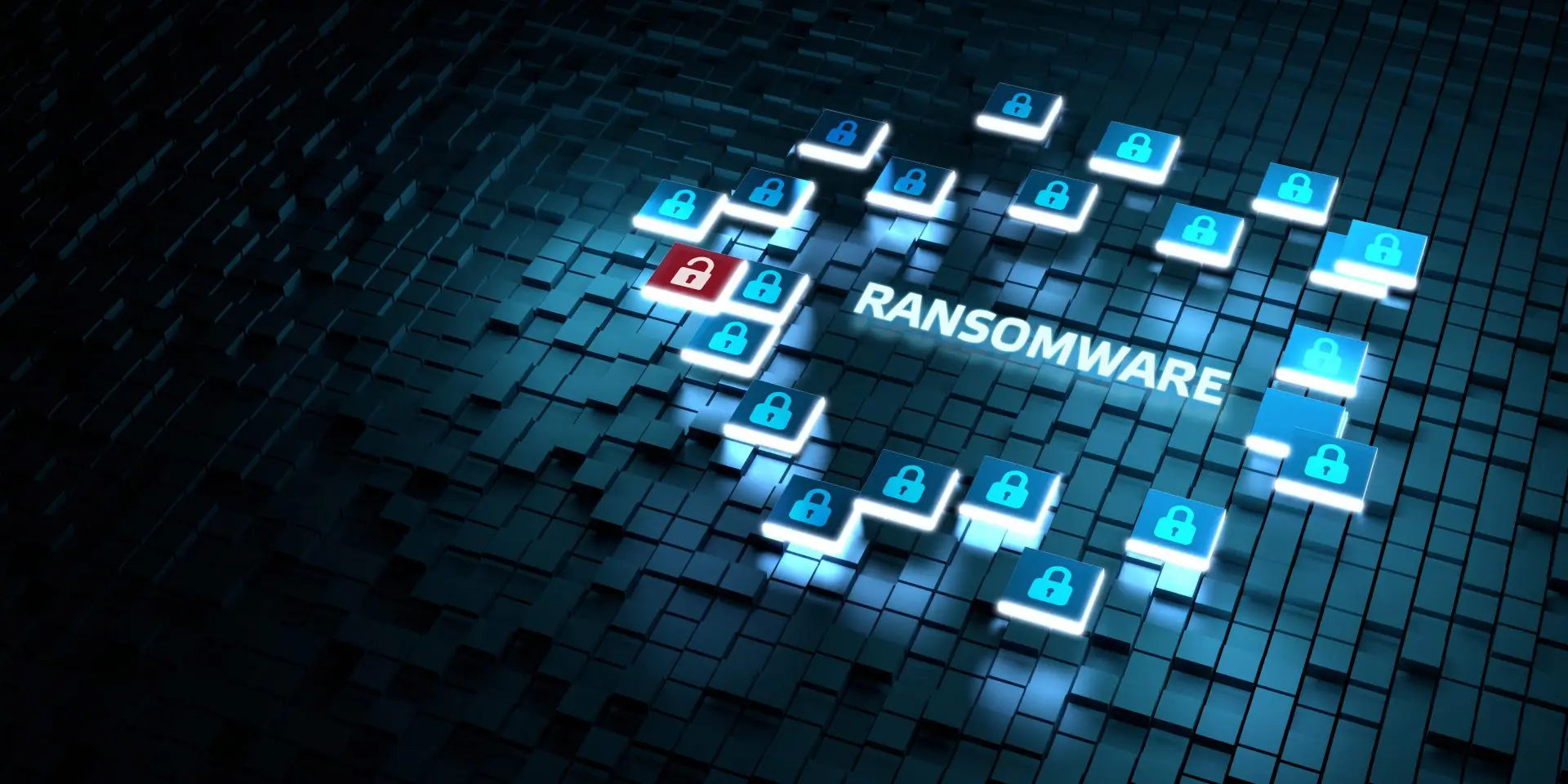 02.09.23
Ransomware is an ever-present threat to cyber security worldwide. See how it has affected individuals and organisations with the latest ransomware statistics, updated for September 2023.