Why is dark web scanning important?
When cyber criminals steal data from a business, they often sell it, which can lead to further misery for victims. The dark web hosts illicit marketplaces where these sales happen.
Dark web scanning
is an effective
cyber security
measure that flags stolen data on the dark web before it can be used in a cyber attack.
What is the dark web?
The dark web is a series of 'underground', or black market, network sites that are hidden from standard browsers, like Microsoft Edge or Google Chrome. Specialist browsers must be used, so most internet users will never come across these sites.
Most dark web sites use high-end encryption software to hide their location. Users can therefore trade anonymously through these sites, using cryptocurrencies to ensure transactions are untraceable.
Is my data at risk from the dark web?
Data theft remains an ever-present threat to businesses of all sizes. 39% of UK businesses have experienced a cyber attack so far in 2022, costing an average of £4200 per attack.
The most popular types of personal information found on the dark web include bank/building society account numbers as well as account information for company networks. The 2022 FTSE 100 Credential Theft Study revealed that over 31,000 user logins and passwords were stolen by cyber criminals from FTSE 100 companies and traded on the dark web. 60% of these stolen credentials came from three industries that are the most highly regulated – IT/Telecommunications (23%), Utility and Energy (22%) and Finance (21%).
The dark web itself isn't against the law and not all traffic on the dark web is related to illicit activity. The dark web is used by government and law enforcement agencies, journalists, and even people in countries where open communication is prohibited. However, the anonymity afforded by the dark web makes it the perfect marketplace for illegal activities.
Cyber criminals don't just target large, multinational companies; small businesses are at risk, too. Every business needs to understand the risks of using the internet because discovering your company data on a dark web listing will have a negative impact, including:
Undermining your brand's reputation.
Losing an advantage over your competitors.
Disruption from a ransomware, DoS (Denial of Service) attack or any other cyber threat.
The theft of intellectual property (IP).
Being at risk of fraudulent activity.
The loss of personal employee information.
What is dark web scanning?
An essential part of any cyber security plan is ensuring that data hasn't been leaked. Dark web scanning tools trawl the internet to find data, usually email addresses. Businesses can then take action should this compromised data be found on the internet.
By establishing regular system scans and initiating monitoring alerts, IT teams will find it easier to spot any potential vulnerabilities that could be exploited by cyber criminals. At the same time, dark web scanning will reveal any signs that the company or organisation has suffered a cyber attack and data loss. The quicker a breach is identified, the faster you can act to lessen the damage done.
Dark web scanning and monitoring scan all layers of the internet for any malicious activity. IT teams and business leaders will receive alerts every time their company name or website is listed on the dark web or on a hacker's forum. Dark web scans should be used in conjunction with other cyber security measures to ensure a business is protected online.
Why do I need to scan the dark web?
Although companies and organisations are expanding their cyber security capabilities and spending more on the necessary tools to protect their data, the dark web allows hackers to remain anonymous. This means that they can purchase compromised data anonymously, making it impossible to trace either the seller or the buyer.
As with many aspects of cyber security, prevention is the best course of action. However, no cyber security infrastructure is impenetrable, and cyber criminals still steal data from businesses every day. Once that information is out there on the dark web, it's almost impossible to remove it. Dark web scanning means businesses can discover what data has been leaked before it can be used in further attacks.
For instance, a phishing attack bypasses cyber security measures and leads to an employee entering their account information on a spoof website. Neither the employee nor the company is aware the account is compromised. Through a dark web scan, if the data appears on a website, it will be flagged and the account can be locked before any further damage is done.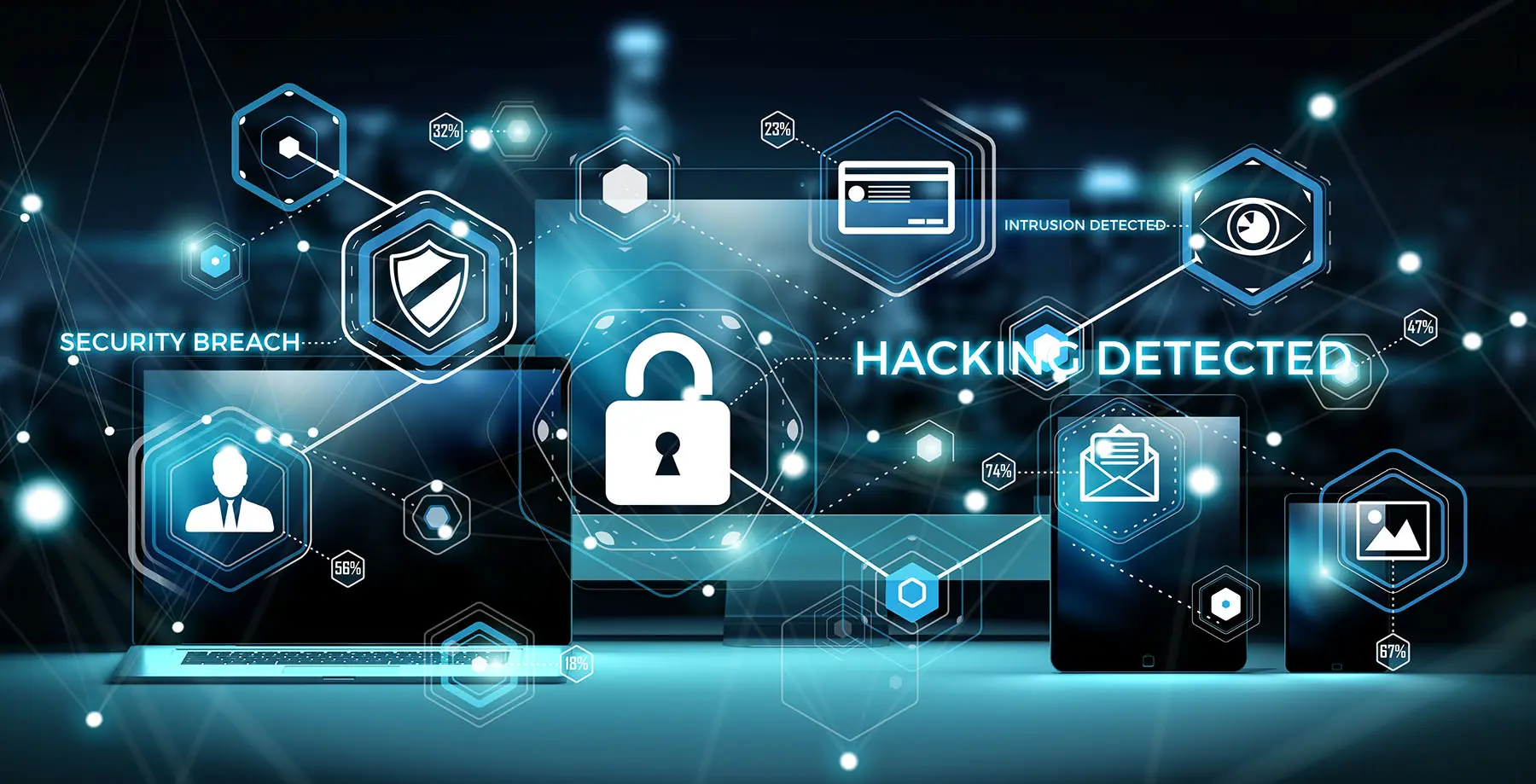 Benefits of dark web monitoring
When you consider that 1 in 8 UK employees reuse their personal passwords at work, and that 73% of the UK's workforce doesn't change their business passwords regularly, it becomes almost critical that companies and organisations implement dark web scanning and monitoring.
The important benefits of dark web scanning and monitoring to company IT teams and business leaders include:
Protecting sensitive/confidential customer data, IP and company information, and employee credentials.
Giving valuable insights into potential vulnerabilities in company systems, and providing the intelligence that allows IT teams and business leaders to take preventative action against future attacks.
Giving a more detailed overview of the company's system security, laying the base for further security testing and surveys.
Supporting and enhancing comprehensive cyber security strategies, processes and resources.
Setting up an early warning mechanism for security network breaches.
Enabling the quick identification of stolen data/credentials to help prevent data breaches, cyber-attacks and identify theft.
Mitigating and managing third-party risks, demonstrating the company's commitment to protecting its own data, as well as that of its customers and suppliers.
Decreasing the potential harm of financial and reputational damage caused by a data breach.
Helping with reputation management and compliance with data protection/GDPR regulations.
Dark web scanning ensures your data hasn't been compromised
All businesses must implement robust cyber security measures. Part of this strategy is to prevent any company data, financial or otherwise, from appearing on the dark web. When only 5% of businesses' resources and files are adequately protected from cyber criminals, investing in dark web scanning and monitoring as part of their cyber security capabilities is essential for better ongoing protection.
Related insights
Browse more articles from our experts and discover how to make better use of IT in your business.