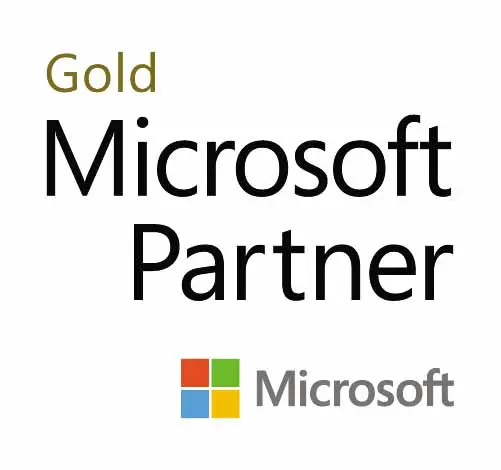 Cloud Solutions for Legal Firms
Microsoft Gold Partner
ISO 27001 Certified
Cloud computing is revolutionising legal services. From planning to implementation and ongoing support, AAG's cloud solutions for legal firms help you unleash the power of this transformative technology.
The cloud offers new opportunities for the legal sector
UK law firms have been slow in adopting new technology, leaving the industry struggling in an increasingly online world.
The cloud offers many advantages for legal firms, including improved flexibility, scalability, and cost-efficiency. AAG's team of certified cloud consultants have extensive experience helping businesses across the legal sector make the most of these benefits.
We support you every step of the way
AAG has a proven track record in helping firms like yours maximise the benefits of the cloud.
Understanding your specific needs and requirements is key to successful cloud investment. We create a tailored plan to help you fully utilise the cloud and realise its benefits.
Regular reviews ensure your firm continues to get the maximum return from your service.
Our Legal IT Support Services
From implementing cyber security measures that protect sensitive data to developing a strategy for cloud migration, AAG's legal IT support services ensure your practice stays ahead of the curve.
By aligning your IT setup with your strategic goals, you can transform your business performance and stay ahead of the competition.
AAG's cyber security services for legal firms help ensure your business is GDPR-compliant and secured against the latest online threats.
Optimise your IT infrastructure
IT networks must process information quickly and securely, which can be challenging for small firms.
The cloud offers new ways to optimise your network, removing the need for expensive on-site hardware and software in favour of remotely hosted options.
Regular feature updates and security patches, rapid storage deployment and powerful analytics tools give firms the technological power to transform their services, ensuring the best results for clients.
Why choose AAG as your cloud solutions provider?
AAG is a leading provider of cloud solutions for businesses of all sizes. We have a proven track record in helping firms like yours maximise the benefits of the cloud.
Having worked with law firms for over ten years, our experts deeply understand the unique challenges and opportunities the sector faces.
We recognise that one size does not fit all in cloud solutions. We're dedicated to finding a solution that aligns with your business goals.
Our Proven Partnership Process ensures the best result for your firm
Every law firm is different.
Technology that works for one firm may not be suitable for lawyers working in another type of practice.
That's why we take a tailored approach to every project, working closely with you to understand your specific needs and requirements.
After an initial consultation, we take the time to survey your operations, talking to staff throughout your organisation to develop an idea of how the cloud can best benefit your working environment.
Once we clearly understand your needs, we'll put together a proposal outlining our recommendations.
We then work with you at every stage of the implementation process, from planning and migration to ongoing support and maintenance.
Our partnership approach ensures that the solution we deliver is aligned with your business goals, providing you with the best possible return on your investment.