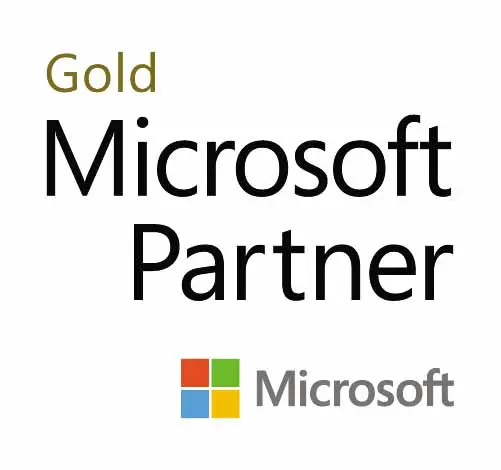 Digital Transformation for Legal Firms
Microsoft Gold Partner
ISO 27001 Certified
Embracing new technology is necessary for law firms to adapt and remain competitive in an online world. As your partner, AAG can help you through every stage of your digital transformation journey.
Modern workplaces needs modern technology to operate efficiently
Firms in the legal industry must adapt to a digital future to remain competitive.
Digital transformation can help your law firm make the most of new technology and embrace the future of work. Whether you're just getting started on your digital transformation journey or you're looking for ways to take your firm to the next level, AAG is here to help.
AAG can help transform your legal services to succeed in an online world
AAG's digital transformation services can help your law firm stay ahead of the curve and gain a competitive edge.
We can help you implement the tools and legal tech you need to digitise your operations, including document management, workflow automation, and secure data storage. Through comprehensive training, your staff learn to work in a more digital environment and get the most out of your investment.
Our Legal IT Support Services
From implementing cyber security measures that protect sensitive data to developing a strategy for cloud migration, AAG's legal IT support services help firms transform their operations.
AAG's cloud solutions for legal firms help you unleash the power of this transformative technology.
AAG's cyber security services for legal firms help ensure your business is GDPR-compliant and secured against the latest online threats.
Outdated IT infrastructure can compromise security and cripple productivity
The legal sector has been slow to digitise and incorporate modern IT solutions.
Legacy systems are slow and often incompatible with the latest software, impacting legal functions. Cyber criminals can exploit vulnerabilities in these systems to gain access to confidential client data.
The legal sector must prioritise the implementation of modern digital tools and support digital operations if the industry is to remain competitive and secure.
Microsoft 365 ensures firms have latest software at their disposal
Microsoft 365 is supplied as Software-as-a-Service (SaaS), so businesses get the latest features and security updates as soon as they are available.
From custom SharePoint environments to virtual desktops, Microsoft 365 creates new opportunities for secure, collaborative work. Teams connects lawyers regardless of location. Seamless syncing across devices ensures productive work whether your staff are in the office, at home or in court.
AAG has the expertise to help you use Microsoft products to drive digital transformation in your firm.
Our Proven Partnership Process ensures your firm gets the right support for its digital transformation journey
Blindly implementing technology will lead to inefficiency and frustration.
Successful digital transformation can only be achieved with buy-in from all areas of a business. New technology needs to work as well for new hires as it does for C-Suite executives.
That's why we've developed a process that helps us understand your business, what you need to achieve and how we can help you get there.
After an initial consultation, we'll spend time assessing your current IT infrastructure and workflows, surveying staff from across your legal practice to determine how technology can be used.
A report with our findings and recommendations forms the basis for a proposal outlining how we can help you achieve your digital transformation goals.
Your dedicated project manager will oversee the entire process, working with you to ensure that the project stays on track and that you're happy with our progress.
Digital transformation is a journey, not a destination. We offer ongoing support to help you troubleshoot any issues and ensure that your technology continues to support your business goals.